The 5 most frequently asked questions
If you want to enjoy and invest in the future, buying a holiday home is an excellent idea. More and more Dutch people choose to purchase their own accommodation that serves as a holiday departure. It is wonderful to relax now and then during a short holiday in your own accommodation . Moreover, you can experience the ultimate holiday feeling from a familiar environment.
Marina Resort Leukermeer has beautiful holiday homes available in the south of the Netherlands. This is the ideal location to retreat to the calming water of the Leukermeer. Before you can enjoy your own holiday home at Marina Resort Leukermeer, it is important to properly orientate yourself when purchasing the accommodation. You probably have questions about the purchase, which we would be happy to answer for you.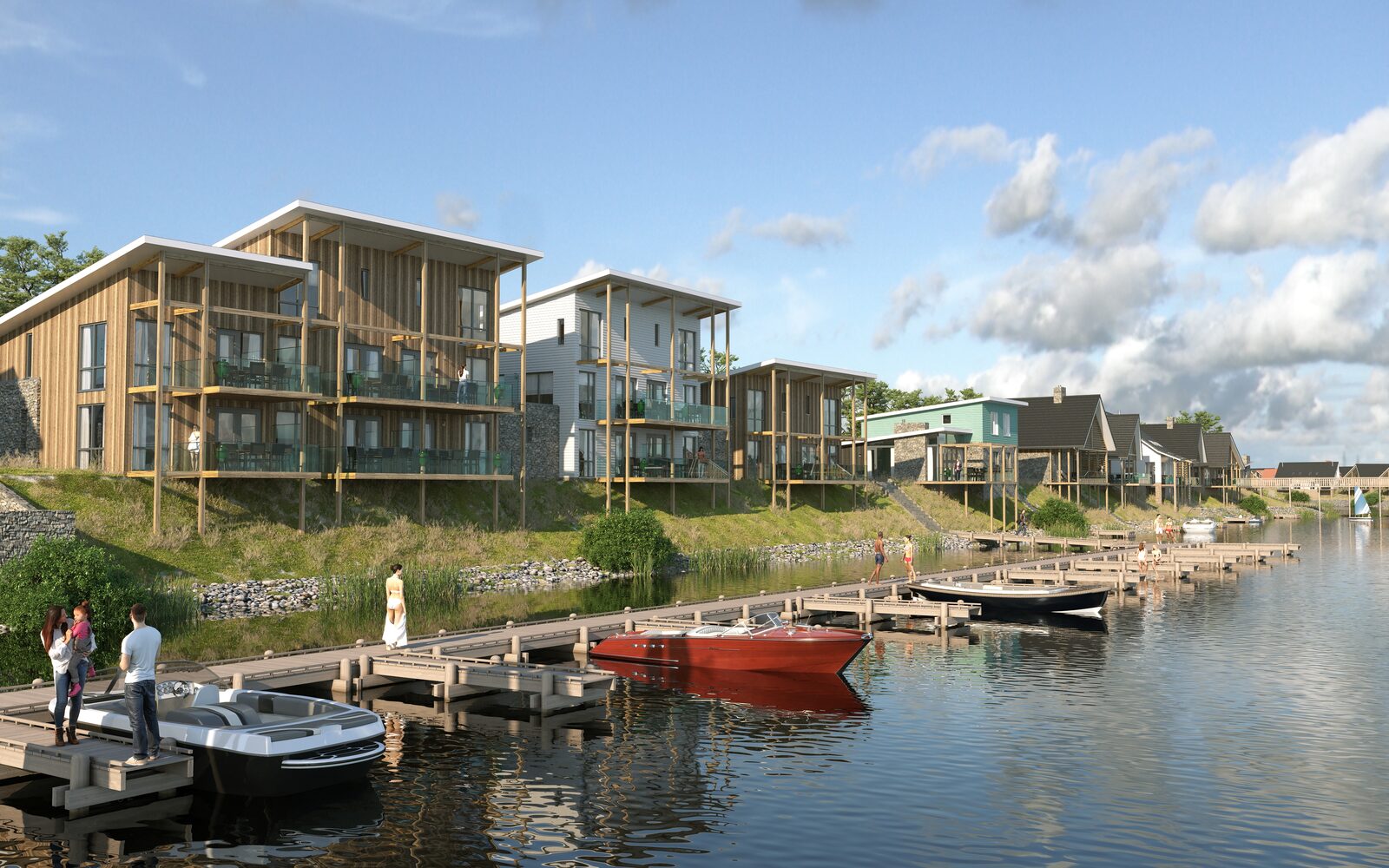 Question 1 - Can I buy a holiday home for my own use?
Holiday when you want it, how long you want it and with whom you want it: a holiday home for your own use has several advantages. At Marina Resort Leukermeer you have the opportunity to use this luxury home entirely for yourself . Moreover, you can spend some wonderful days here as soon as you feel the need. Unlike a holiday home abroad, at Marina Resort Leukermeer you will be at the holiday park within a few hours and the enjoyment can begin.
Question 2 - Can I buy a holiday home to rent out completely?
A holiday home at Marina Resort Leukermeer as an investment? You have come to the right place for that too. For example, you can buy a holiday home for rental , which gives you an extra source of income. Since the modern house is located in a very luxurious park on the water, you will benefit from a attractive return if you rent it out.
Question 3 - Can I use my holiday home myself and rent it out on the other days?
Imagine: during the holiday period you enjoy your own holiday home and during the other periods you can earn money from the house. In this case buying a holiday home for your own use and for letting is a solution. Thanks to the attractive environment and the luxury of the house you or the tenant will enjoy a holiday in a relaxing place. Moreover, you decide when you want to rent out the house, so you can enjoy your holiday as soon as you need it.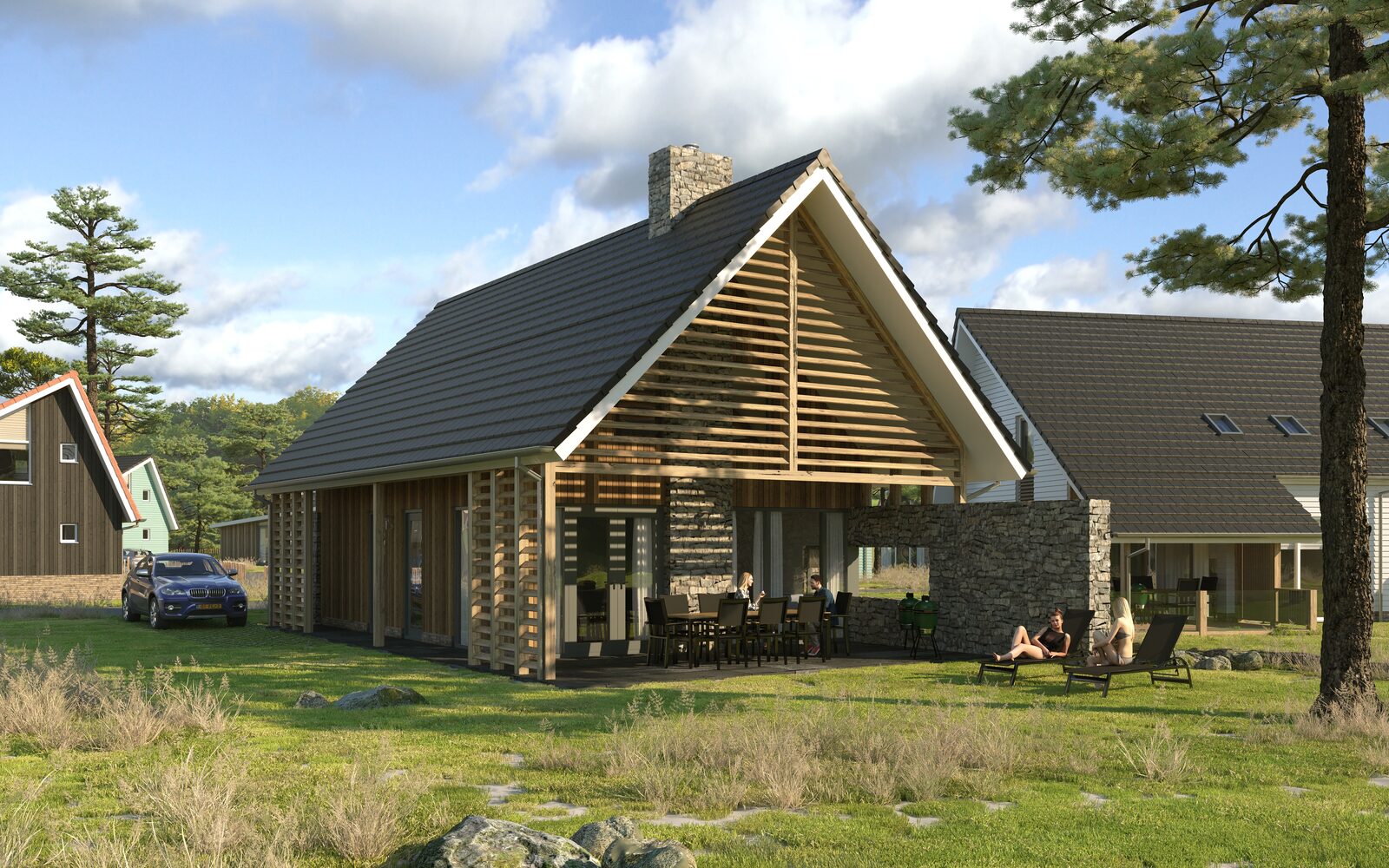 Question 4 - How much return does a holiday home yield?
You are probably wondering what the financial benefits are of renting out the house. Although no fixed return is given, you do gain insight into the rental income. In this way you will gain insight into the expected return of the holiday home . Not only do you have an overview of the rental income, you will also not be faced with any surprises.
Question 5 - How exactly does renting out my holiday home work?
Renting out the holiday home can cause unrest and a number of issues. That is why Marina Resort Leukermeer has a professional rental organization that will take care of you. Carefree letting is central to this, since the organization takes care of the rental and management of the property. Moreover, you always keep control in your own hands while renting out the house. This way you can rent out the house without any problems.
If you have also become enthusiastic about buying a holiday home, please feel free to contact us or send a WhatsApp message to discuss the possibilities for a consultation.
Also check out our other blogs: