The 10 best facilities on Holiday Park Leukermeer
How do you picture your ideal vacation? Probably in a beautiful environment with luxury accommodation and numerous facilities! Fortunately, Marina Resort Leukermeer is the right place for you. In addition to a nice holiday home and a beautiful location in the Maasduinen and on the Leukermeer, you will find plenty of facilities here that will be the highlight of your holiday. For example, as a guest of the resort or owner of a holiday home, you can make unlimited use of the facilities at the adjacent Leukermeer Holiday Park. We would love to show you all there is to experience.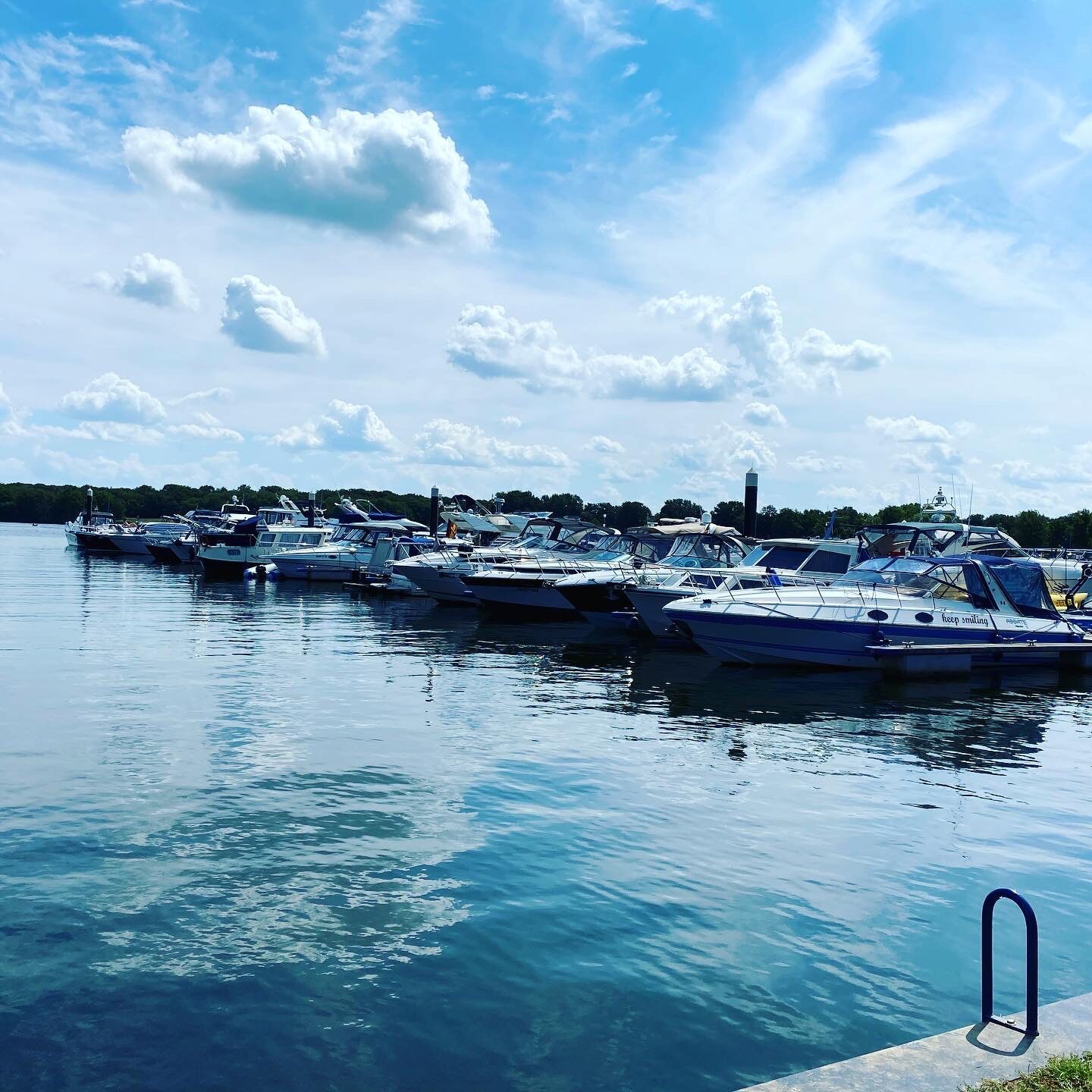 Want to explore Limburg? You can do that from the water! From the marina on the Leukermeer you can be on the Limburg waters in no time and the enjoyment can begin. While enjoying summer temperatures and a boat full of fun, there is nothing nicer than a wonderful trip. Without a doubt, you will be amazed as you sail across the Limburg lakes. From Marina Resort Leukermeer you will be on the Maas within five minutes, so a boat trip on the river should definitely be a part of your holiday.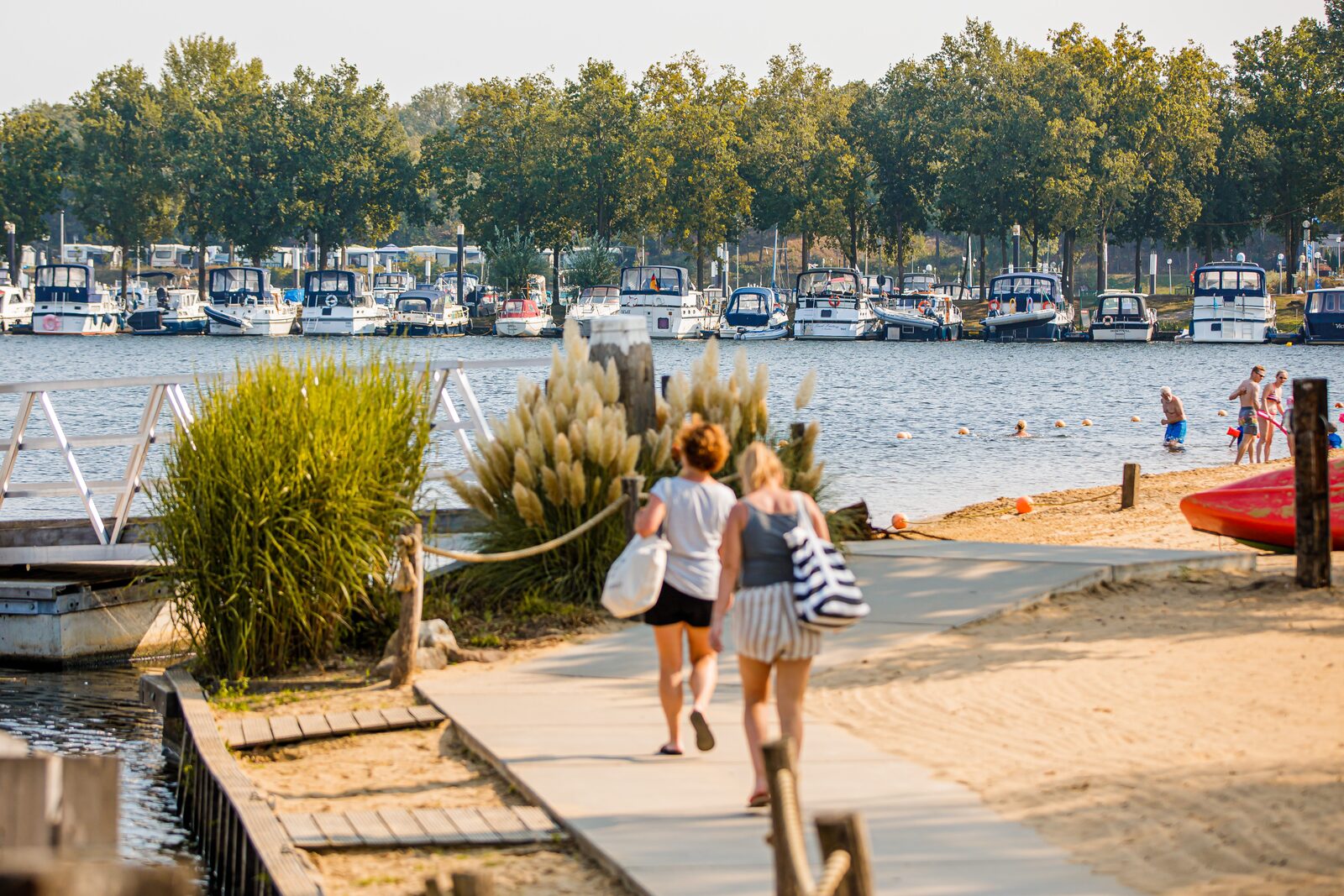 You can relax on one of our sandy beaches . Coziness and ultimate pleasure meet here, so this is the place to roll out your towel for a day of relaxation. The beaches are a stone's throw away, so going down to the beaches from the holiday homes and apartments is easy. The day will of course end with ice cream on the terrace of the beach club!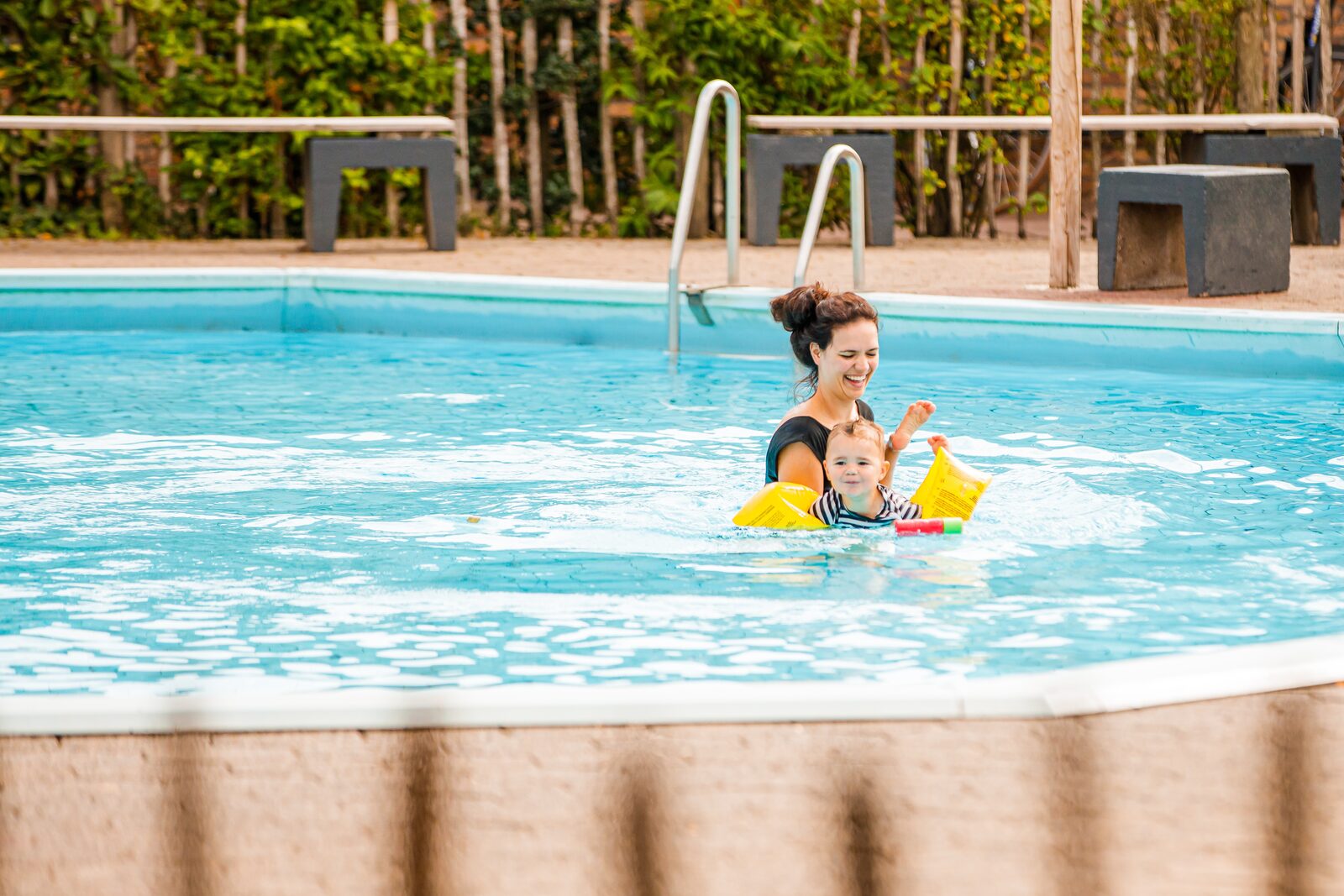 Indoor and outdoor swimming pool
Rain or shine, at Marina Resort Leukermeer you are literally and figuratively always assured of a fantastic holiday. Here you will find both an indoor and an outdoor swimming pool, allowing guests to swim to their heart's content at any temperature. The little ones can enjoy themselves in the children's pool and for those seeking tranquility there is a special massage pool with soothing massage jets. The current swimming pool will even become twice as big!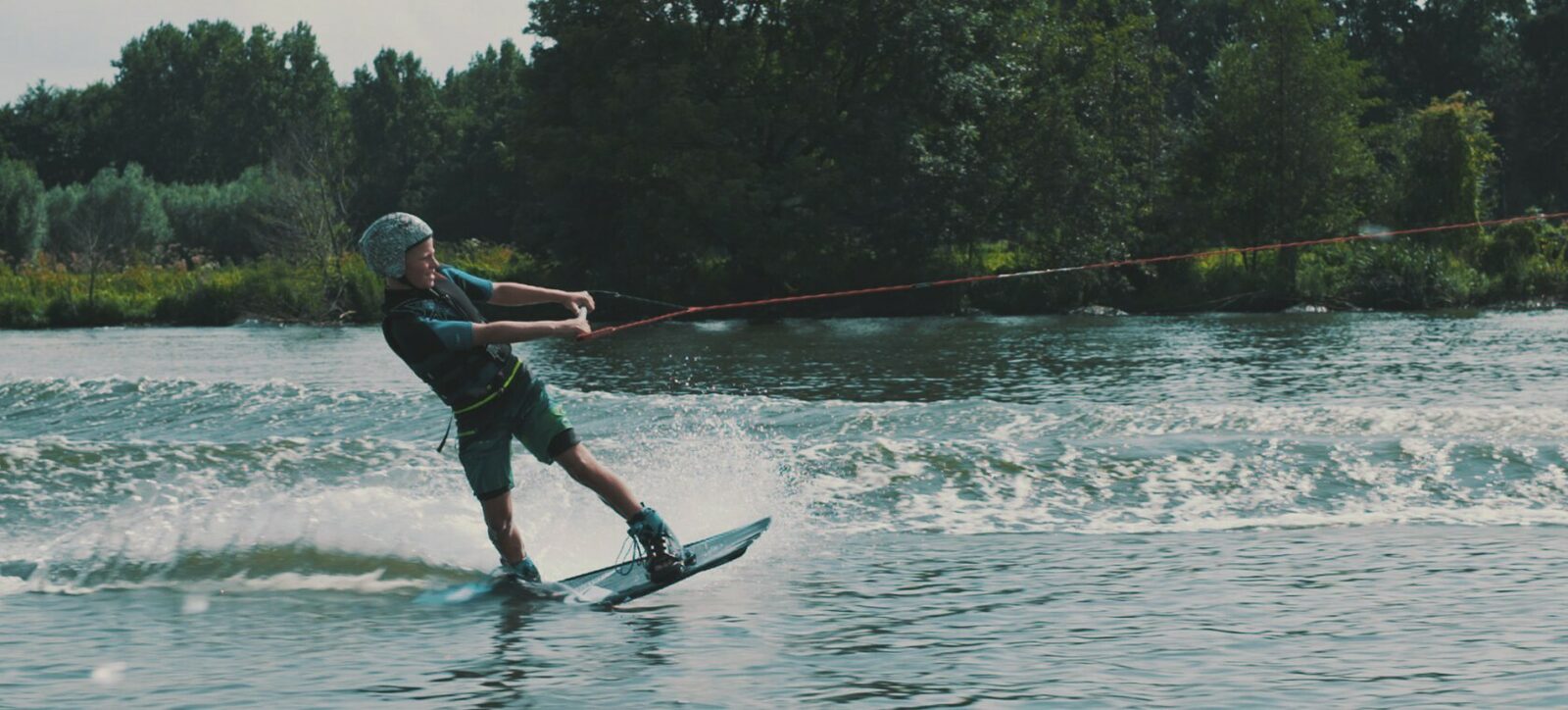 One of the nicest facilities at Leukermeer Holiday Park has to be the water sports. True adventurers can show what they can do while wakeboarding or water skiing, and for some ultimate fun, you can get on the banana boat and go on a banana boat ride. Beginners can also enjoy water sports on the Leukermeer thanks to the available lessons. Would you rather take it a bit easier? Then you can also choose to go canoeing, pedal boating or sailing.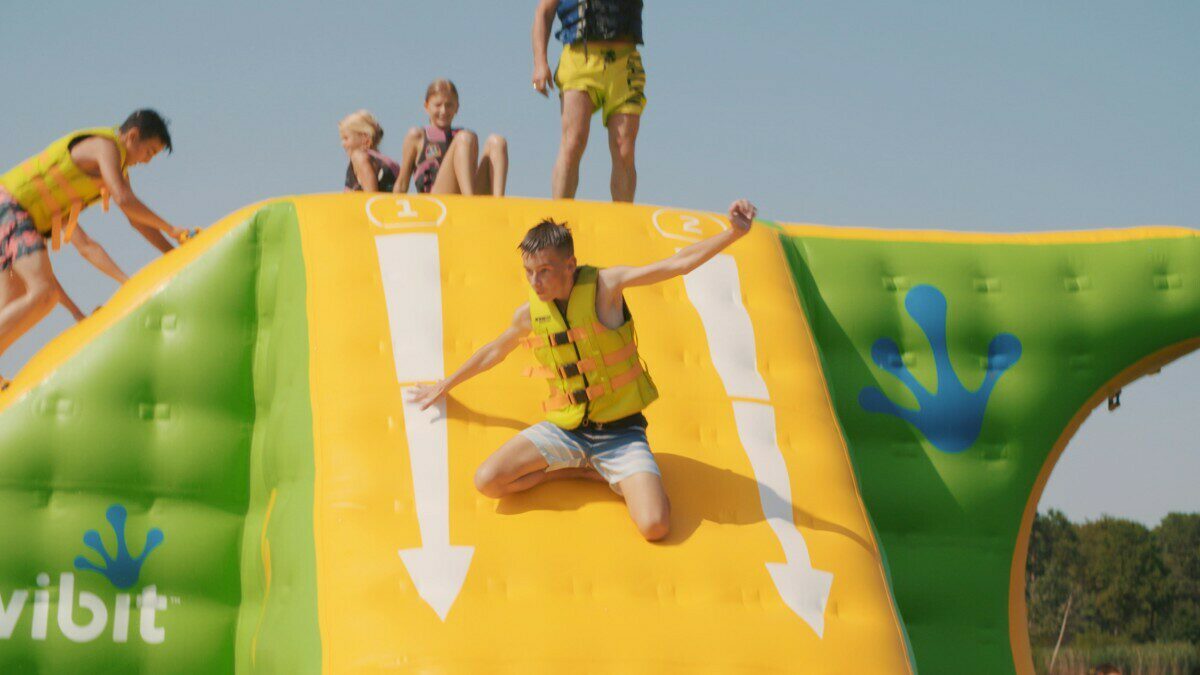 As a parent, you only have a good time when the kids are too. Fortunately, that is no problem at all at Marina Resort Leukermeer! Young and old will have the time of their lives in the aqua park. You can jump, slide and dive to your heart's content on this inflatable paradise. You bet that the whole family won't get enough of this floating play paradise. Perfect for an afternoon of fun!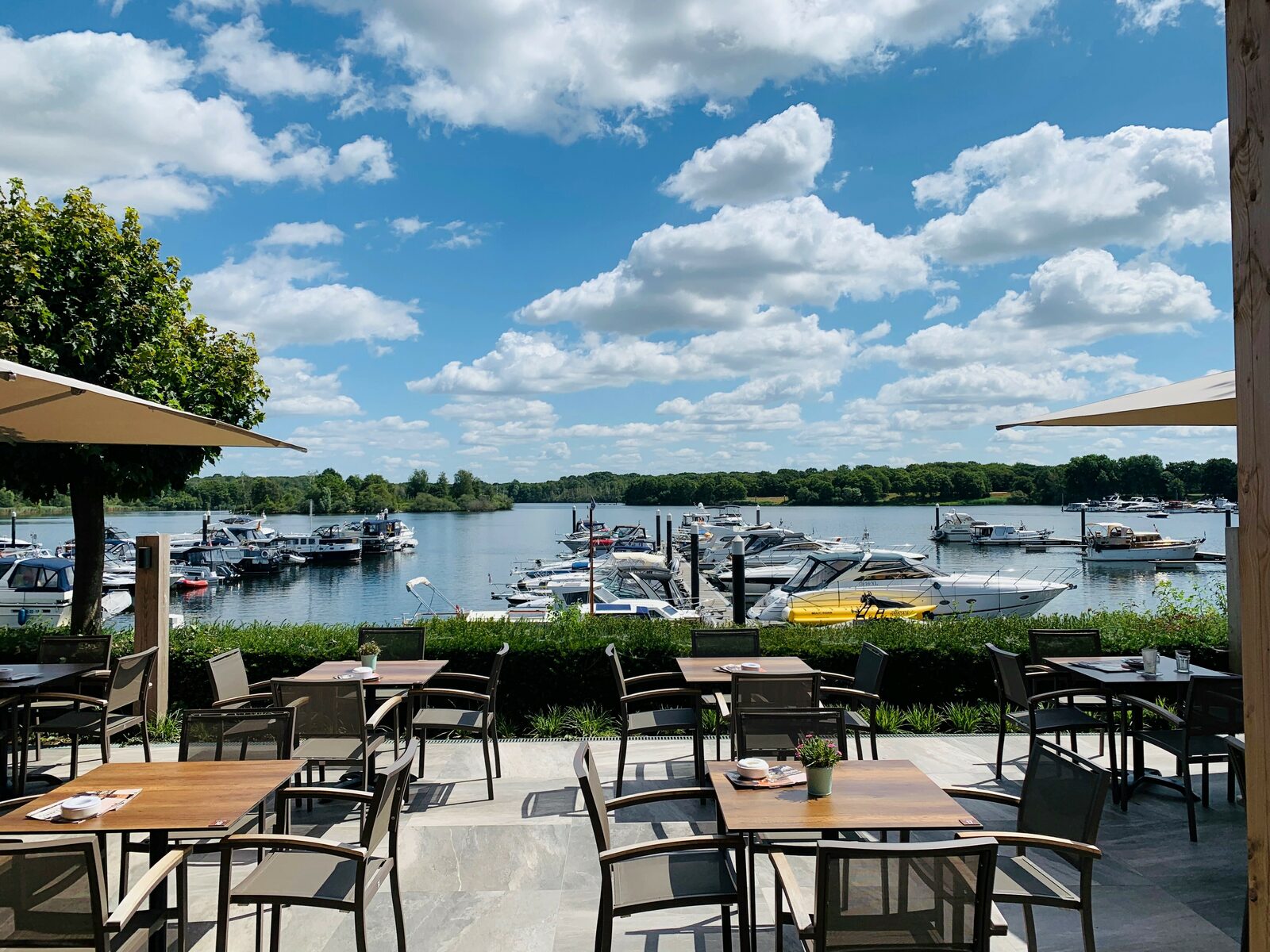 At the beach club on the Leukermeer it is a feast for true lovers of fun, good food and cool drinks. This is the perfect place where guests come together to be pampered in the best way while enjoying a beautiful view of the water. In between meals and drinks you can enjoy live music in the cafe and have the evening or afternoon of your dreams. In addition to countless culinary surprises, you can also enjoy the most delicious snacks in the beach club.
We are currently working on the development of the new catering area in one of the apartment complexes. The panoramic view from this new restaurant guarantees a unique experience!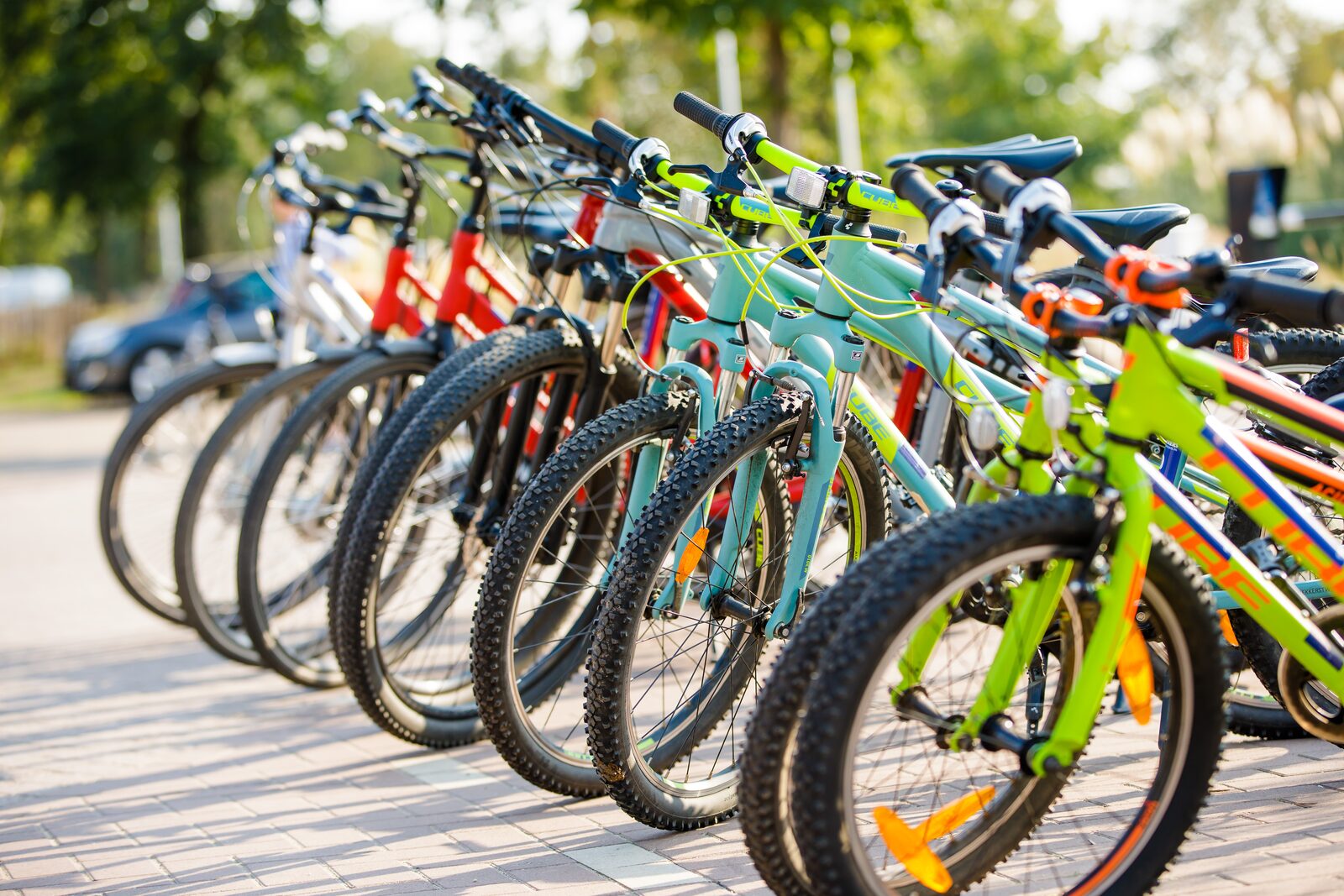 Bicycle and scooter rental
Would you like to see some of the surroundings? Then nothing beats renting a bicycle or scooter to explore the area. From the holiday park, several routes lead you past idyllic places full of character and the Maasduinen. Ideal for taking a breath of fresh air and getting out and about. Thanks to the many cycling junctions, you can map out your own route and tour North Limburg with the greatest of ease. At the reception we will be happy to tell you more about the different routes and cycling options!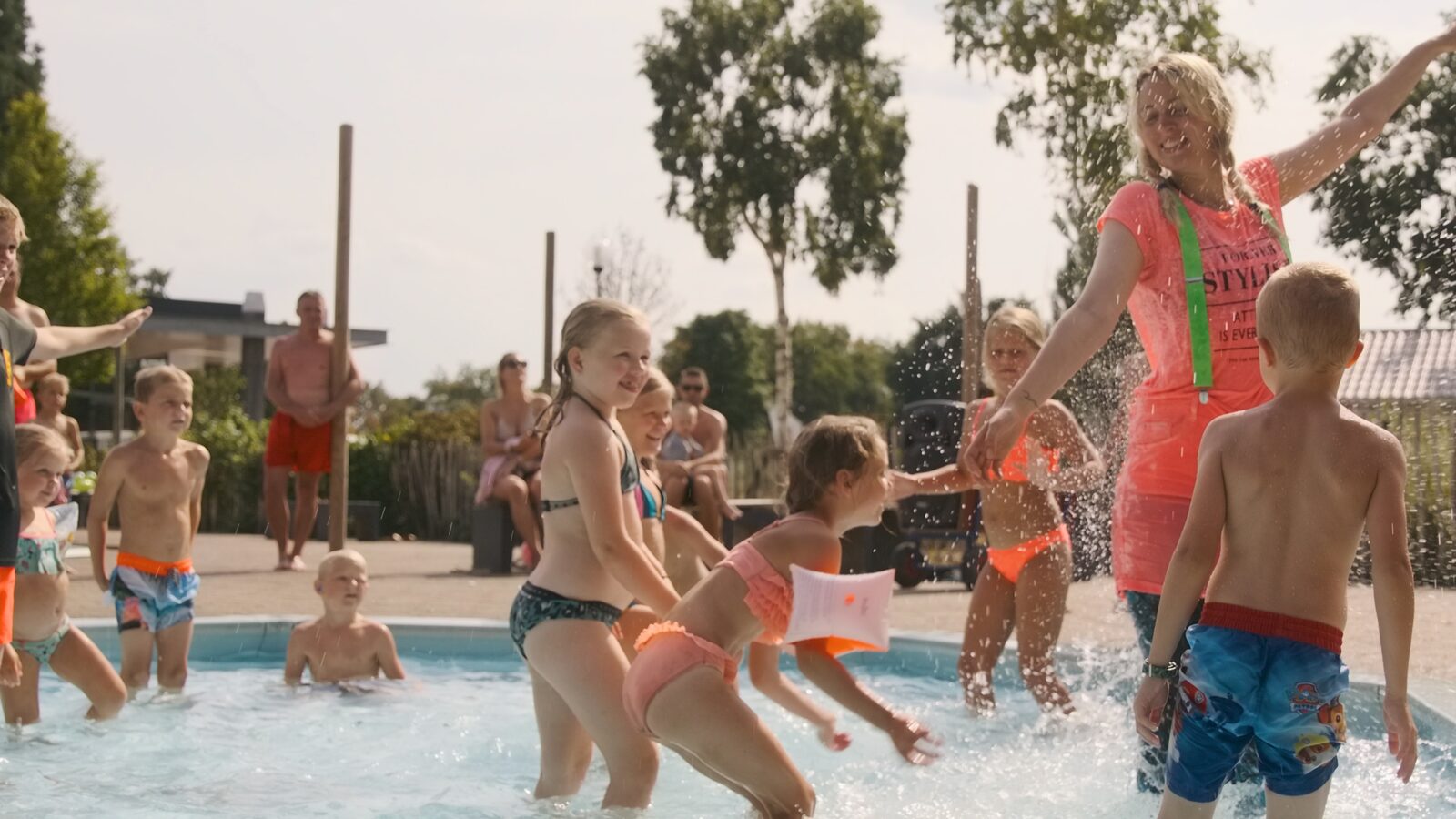 Entertainment is always close by at Marina Resort Leukermeer and the little ones will also have a lot of fun. For example, during the holiday periods numerous activities are organized to keep the kids happy. From kids' club and theaters to making the best crafts and a cool hexathlon: your child will never get bored with the animation team. A treasure hunt and a pony ride are also on the program. The kids will never want to go home!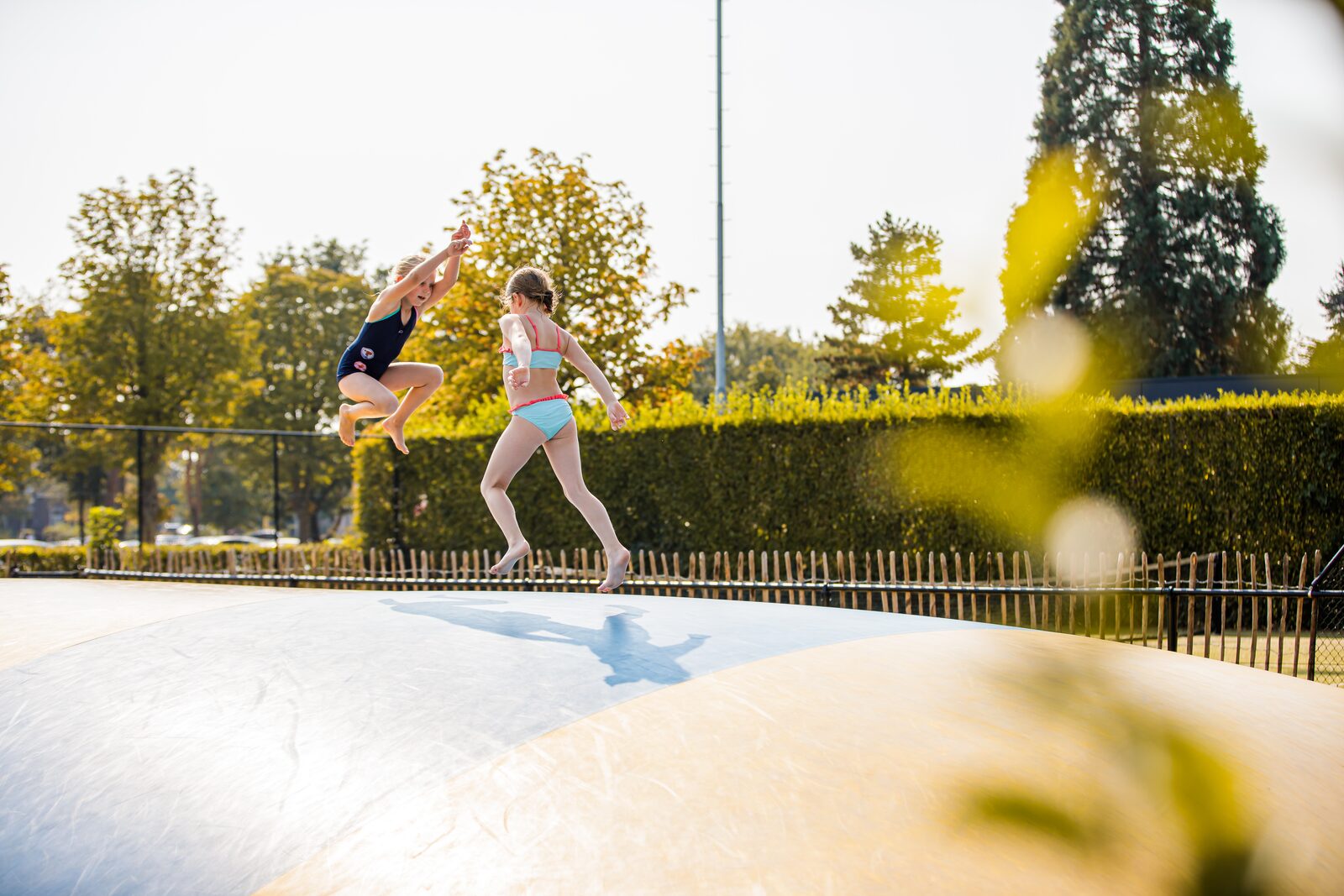 Would you like to get rid of some energy with the kids? The best way to do that is on the sports fields. Here kids can go wild on the football or volleyball field, together with their friends. Hitting a few balls on the tennis court and a game of mini golf are also possible. And just like the air trampoline, the skating rink will also be popular. We are also expanding our options. There will be a bowling alley and an indoor playing area. In short: all facilities for a wonderful holiday!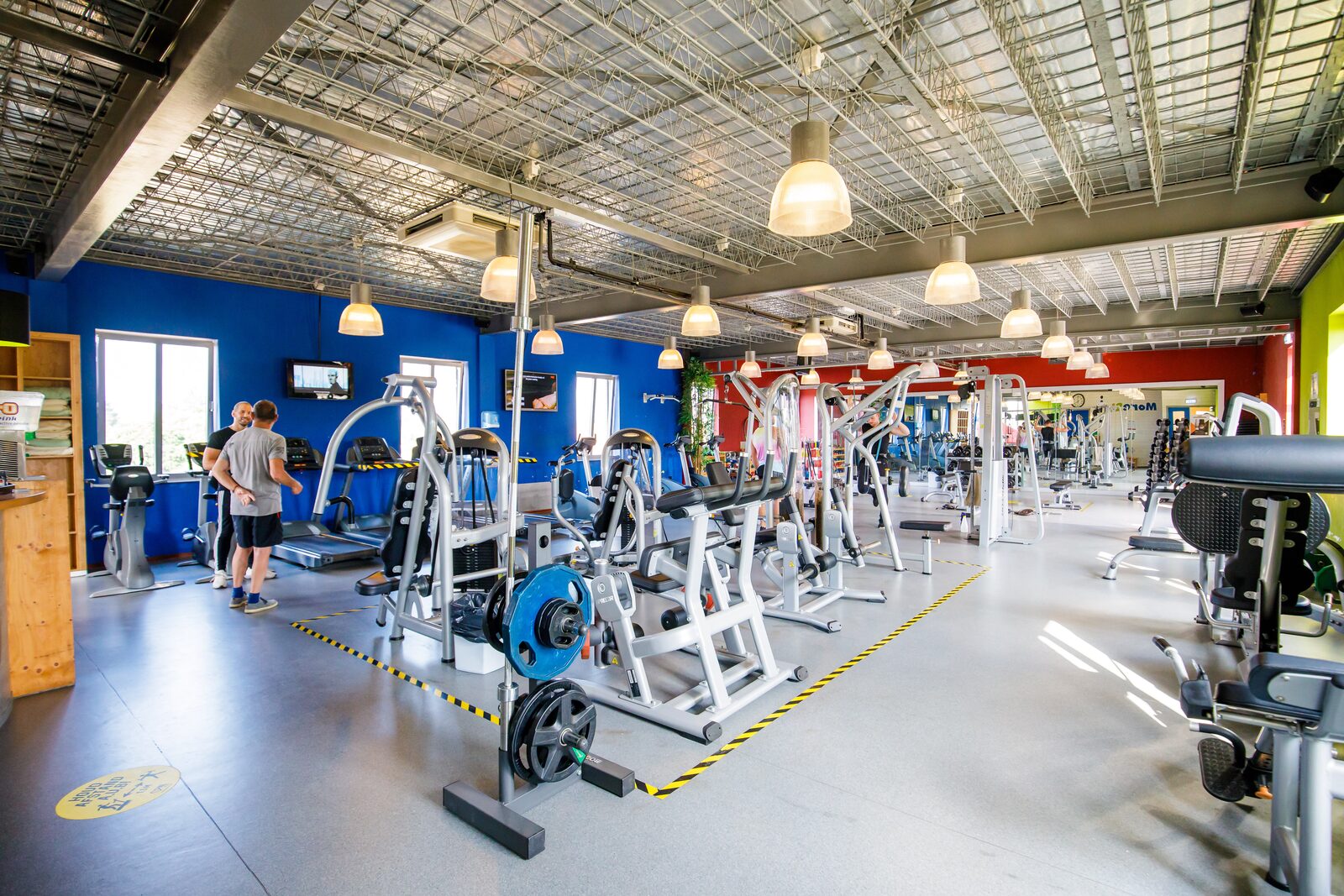 In between all that relaxation, it is of course also great to get your body moving. In the fitness club there are plenty of options to give your body an energy boost. Various fitness equipment is available and if desired, you can make use of the present professional guidance. Group lessons are offered for enthusiasts. Take part in the zumba class or opt for strength training.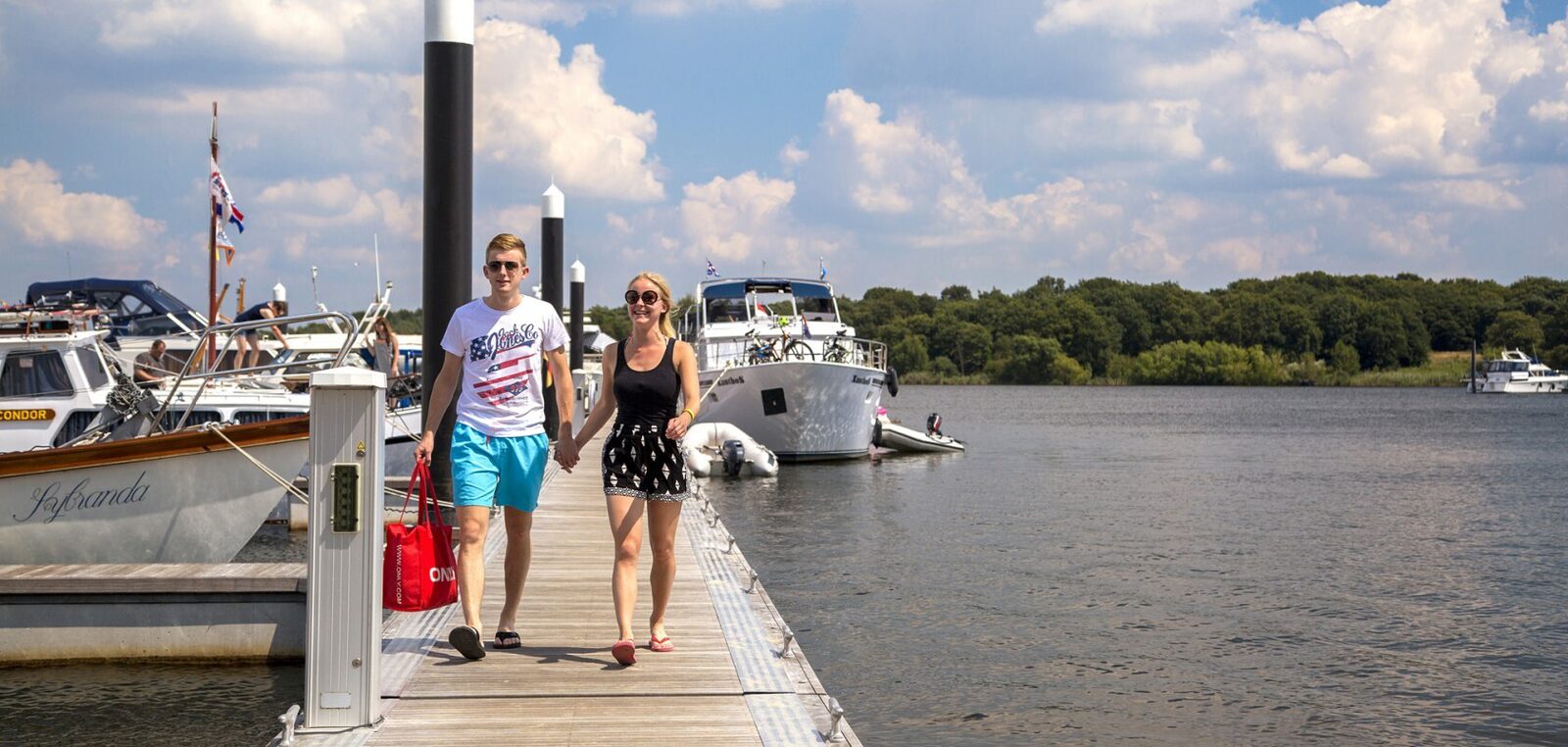 Marina Resort Leukermeer
Would you also like to make unlimited use of the facilities at Leukermeer Holiday Park? Then you would do well to purchase a holiday bungalow at Marina Resort Leukermeer. At this resort you will find numerous luxury holiday villas and apartments that can be purchased both for personal use and for (partial) rental. You are very welcome for an introduction on location. Make an appointment so that we can take all the time needed to show you around the park. We look forward to seeing you!
Would you also like to enjoy the facilities at Leukermeer Holiday Park? Do not wait any longer and check out the options for buying your own holiday home or apartment today.

Also check out our other blogs: