Investing in a sustainable holiday home
Does enjoying a holiday without feeling guilty also appeal to you? Then it is wise to invest in a holiday home with an eye for sustainability. This not only brings social return , but also financial gain. Moreover, you can fully enjoy your own holiday home in a beautiful part of the Netherlands. Are you curious to see how a sustainable holiday home will generate profit for you and society? Then read on, because in this blog we will tell you all about it.
The increasing importance of sustainable holiday homes
It is probably not a surprise that going on vacation is damaging to the environment. By investing in a sustainable holiday home you ensure that your ecological footprint remains as small as possible . You also limit the impact on the environment. That it is becoming increasingly important to stay in a sustainable holiday home is shown by research by Booking.com which states that 40% of Dutch travelers take this into account when booking. Moreover, it is expected that sustainable tourism will play an increasingly important role in booking a holiday.
The role of sustainability at Marina Resort Leukermeer
Marina Resort Leukermeer is a resort that has an eye for sustainability and for you as a guest. At this resort, all homes and apartments are designed as efficiently as possible, giving them a longer lifespan . You will also find materials in the homes that are recyclable and require little maintenance. If you choose to invest in recreational real estate at Marina Resort Leukermeer, you can be sure that you will not be faced with surprises. Because the houses are more economical than should be according to Dutch legislation and regulations, you not only save a lot of money, but you also contribute to the environment.
A sustainable holiday in your own holiday home
Do you choose to purchase a holiday home? Then you can be sure that your investment is a wise move. For example, you can purchase the houses for personal use , but it is also possible to rent out the house (partially) . In the case of rental, a sustainable home can be attractive to tourists who also consider the environment important and who want to use it sensibly. This also creates more interest from tenants.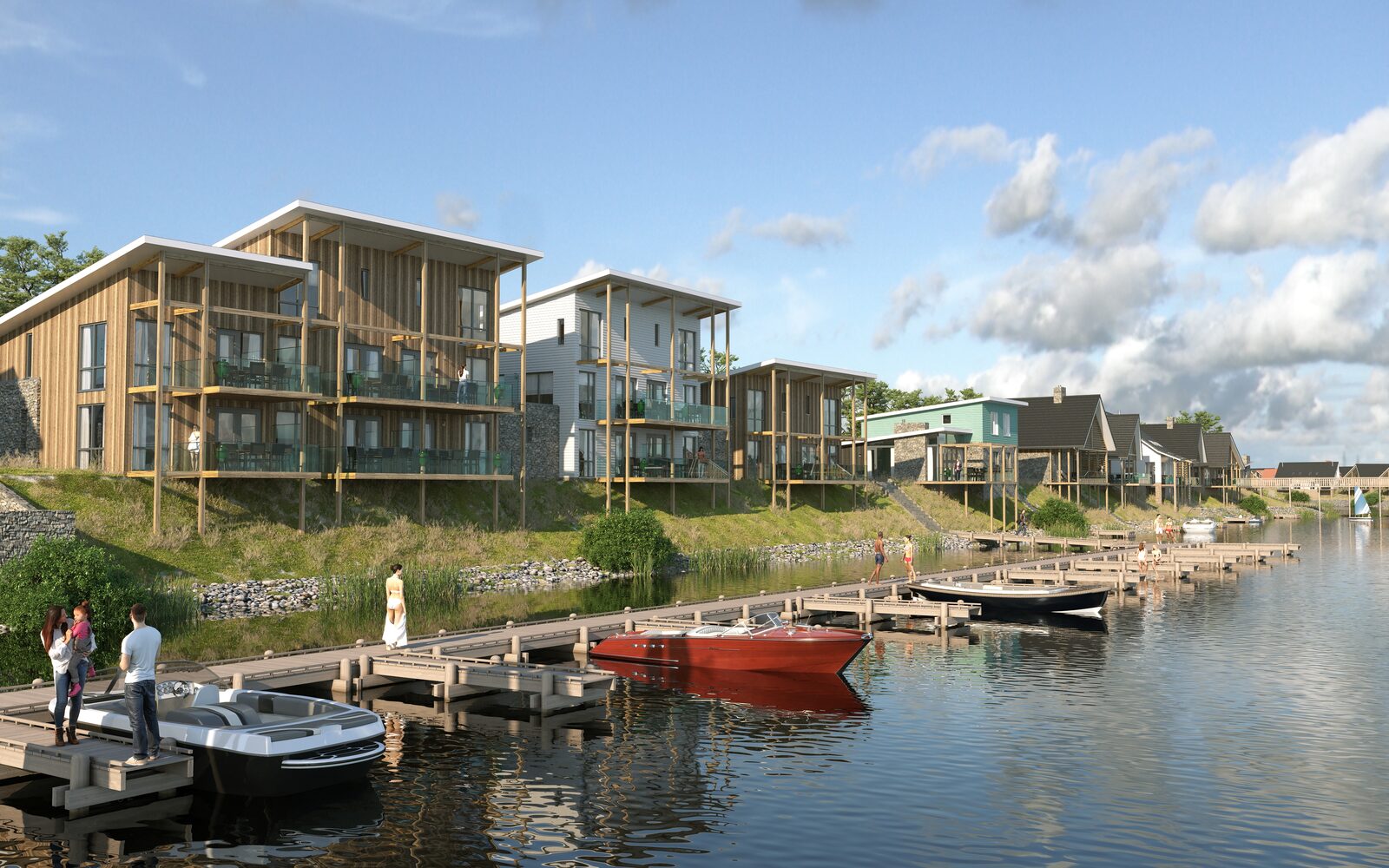 Transparent rental income
Do you want to rent out your holiday home at Marina Resort Leukermeer to guests who want to enjoy a sustainable holiday ? Then you are probably wondering what the return will be. For all houses at the park, there is no fixed return on purchase. However, you can make an estimate on the basis of different rental income and gain insight into the earnings of the rental. This way you will not be faced with unpleasant surprises and you know exactly what you are investing in.
Would you also like to enjoy a sustainable holiday in your own holiday home in the future or rent it out with return? Please contact us or send a Whatsapp message for a consultation in which we discuss the possibilities.
Also check out our other blogs: