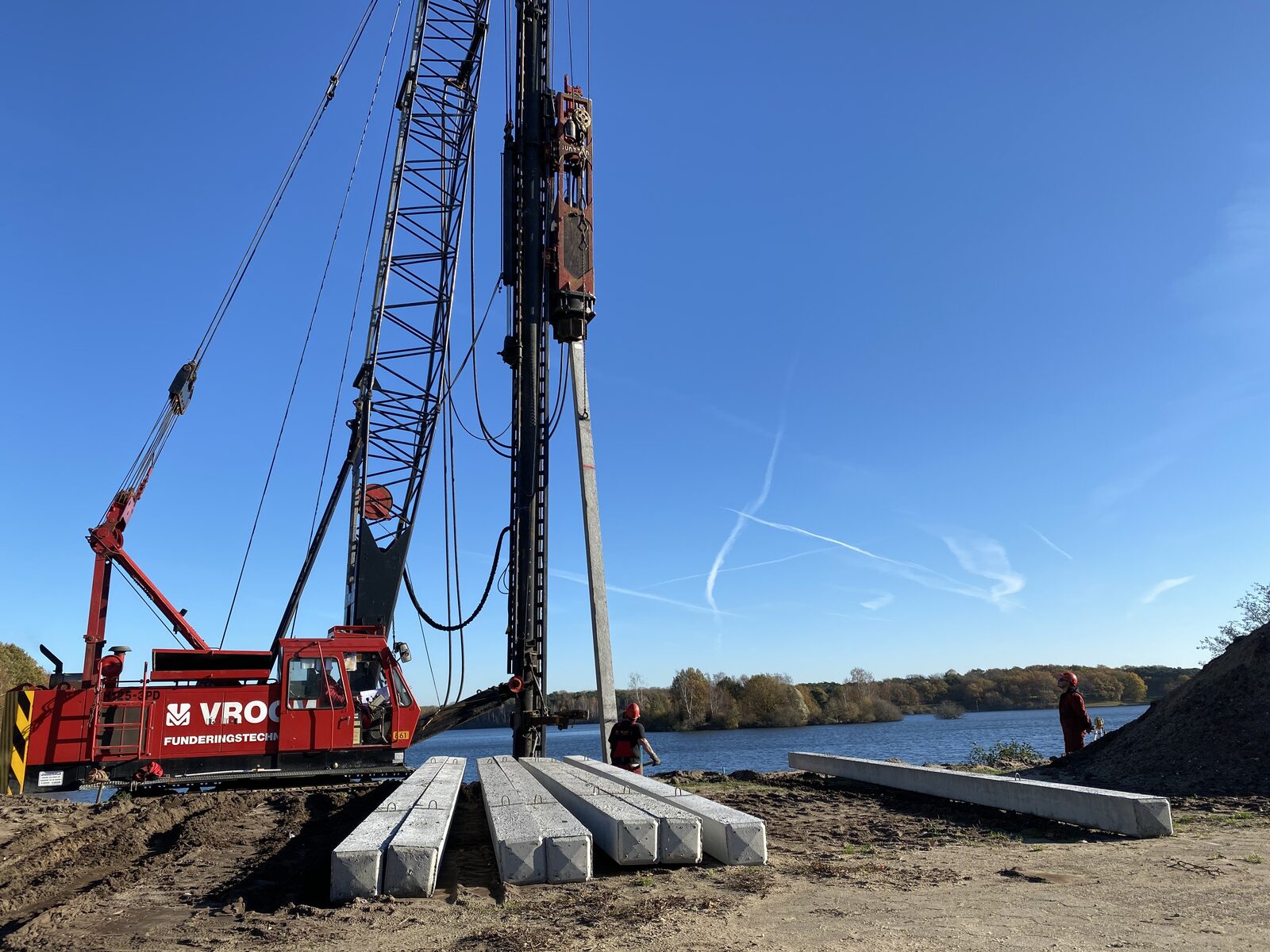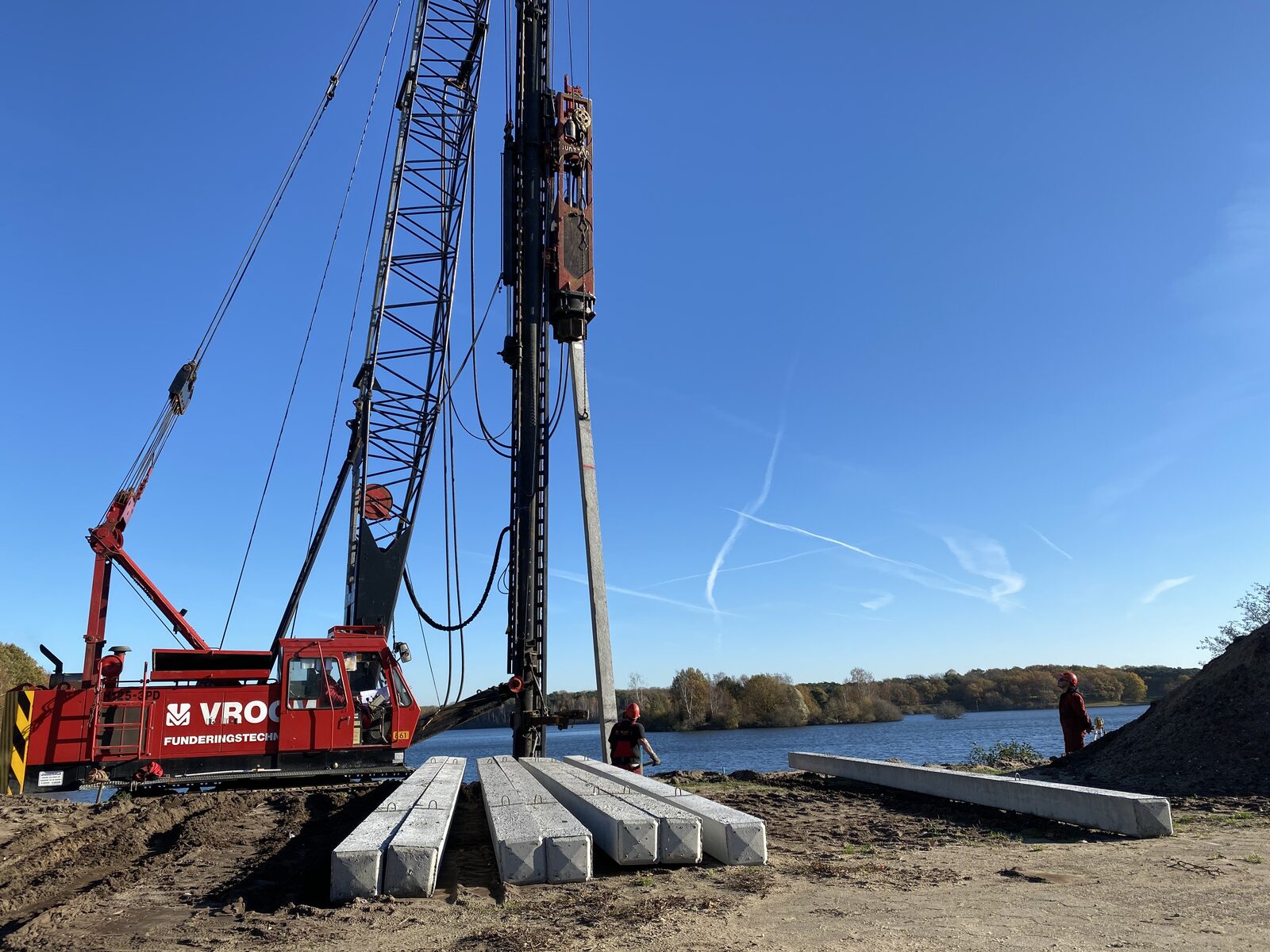 NOVEMBER 2020
Construction work has started at Marina Resort Leukermeer. In September and October, Vastbouw workers prepared the foundation, and today, the very first pile was driven. Also, as a result of successful phase 1 sales, 11 phase 2 holiday homes have been released early. As with the first phase, holiday homes are selling very fast. Contact our consultants if you wish to become the owner of a luxurious holiday apartment or a unique villa by the end of this year.
OCTOBER, 2020
The Resort Experience Days in October were very successful. Many interested people visited Marina Resort Leukermeer by appointment and several villas and apartments have been sold on the exclusive Marina Resort Leukermeer. Due to the great interest in Marina Resort Leukermeer, we will organize three extra weekends in the month of November. These will be the last Resort Experience Days of 2020.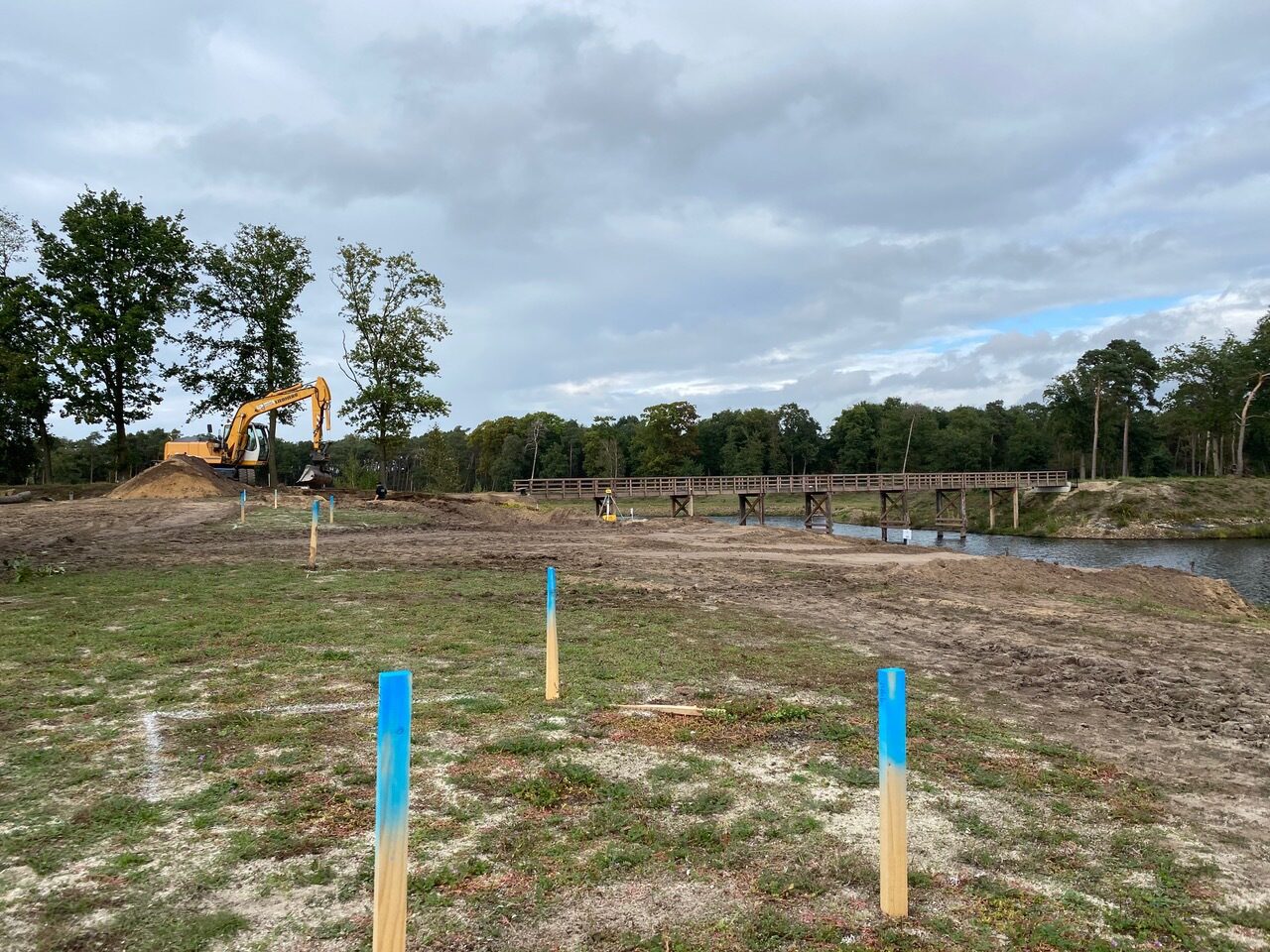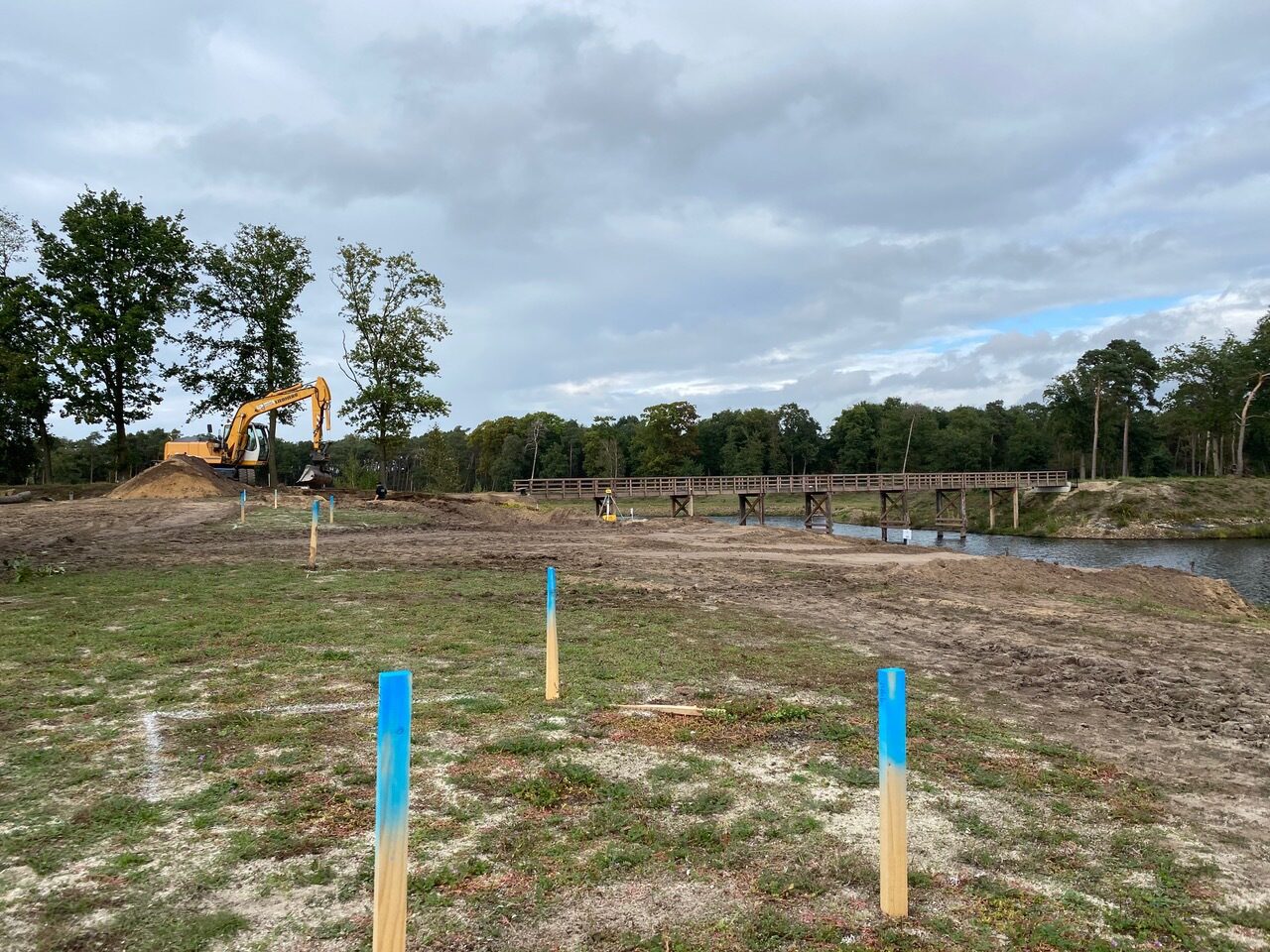 SEPTEMBER, 2020
After the construction of the main road and the footbridge, we started construction of the villas and apartments at Marina Resort Leukermeer in September. The plots are currently being plotted and various ground work is being carried out in preparation of the foundation.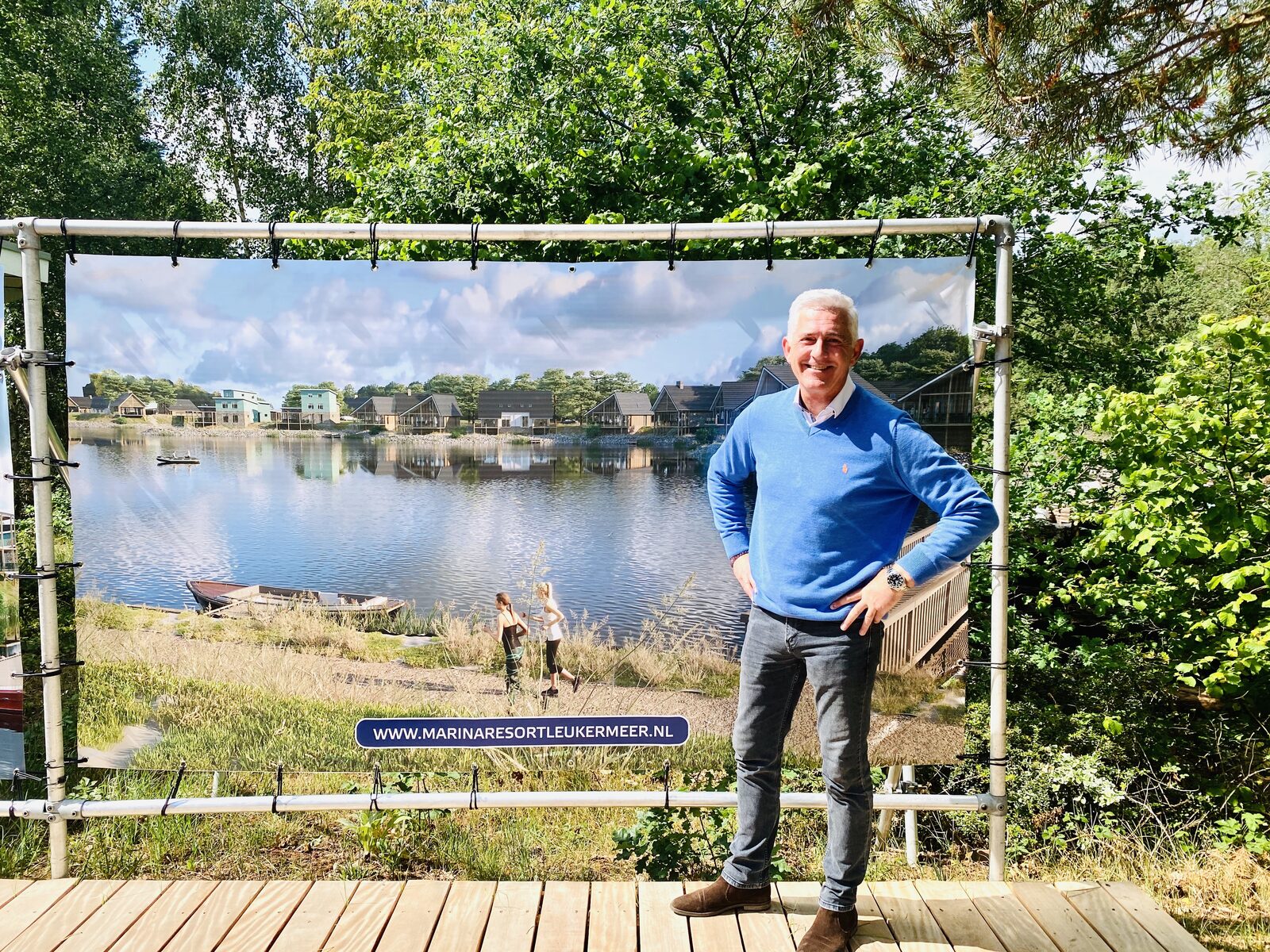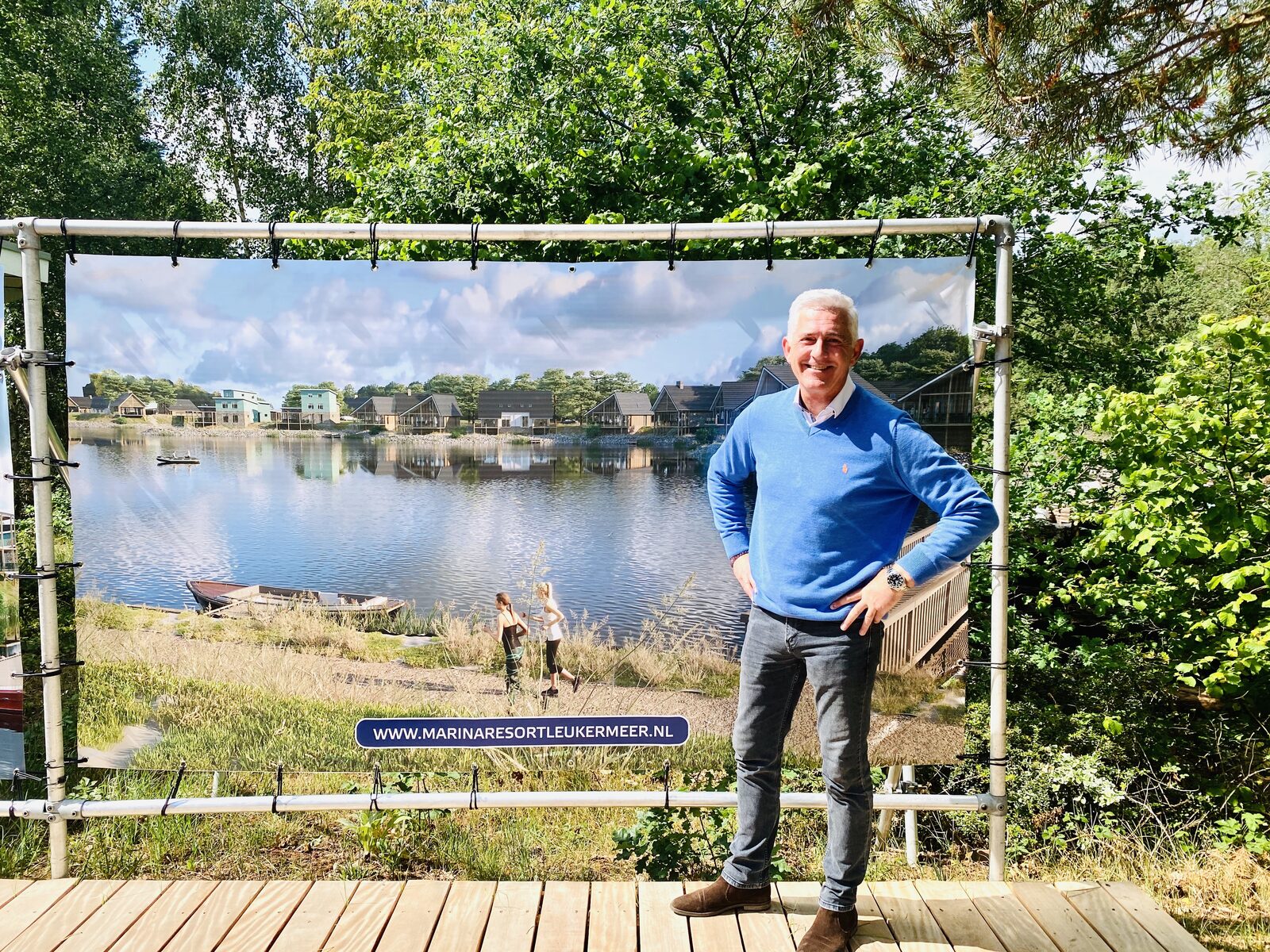 AUGUST 2020
Successful information days at Marina Resort Leukermeer. During the information days, interested persons get a good idea of ​​the villas and apartments, the resort and the investment opportunities. Would you like to visit our information days yourself? This is possible. On Wednesdays, Fridays, Saturdays and Sundays, our consultants are available from 11 a.m. to 4 p.m. in order to answer your questions.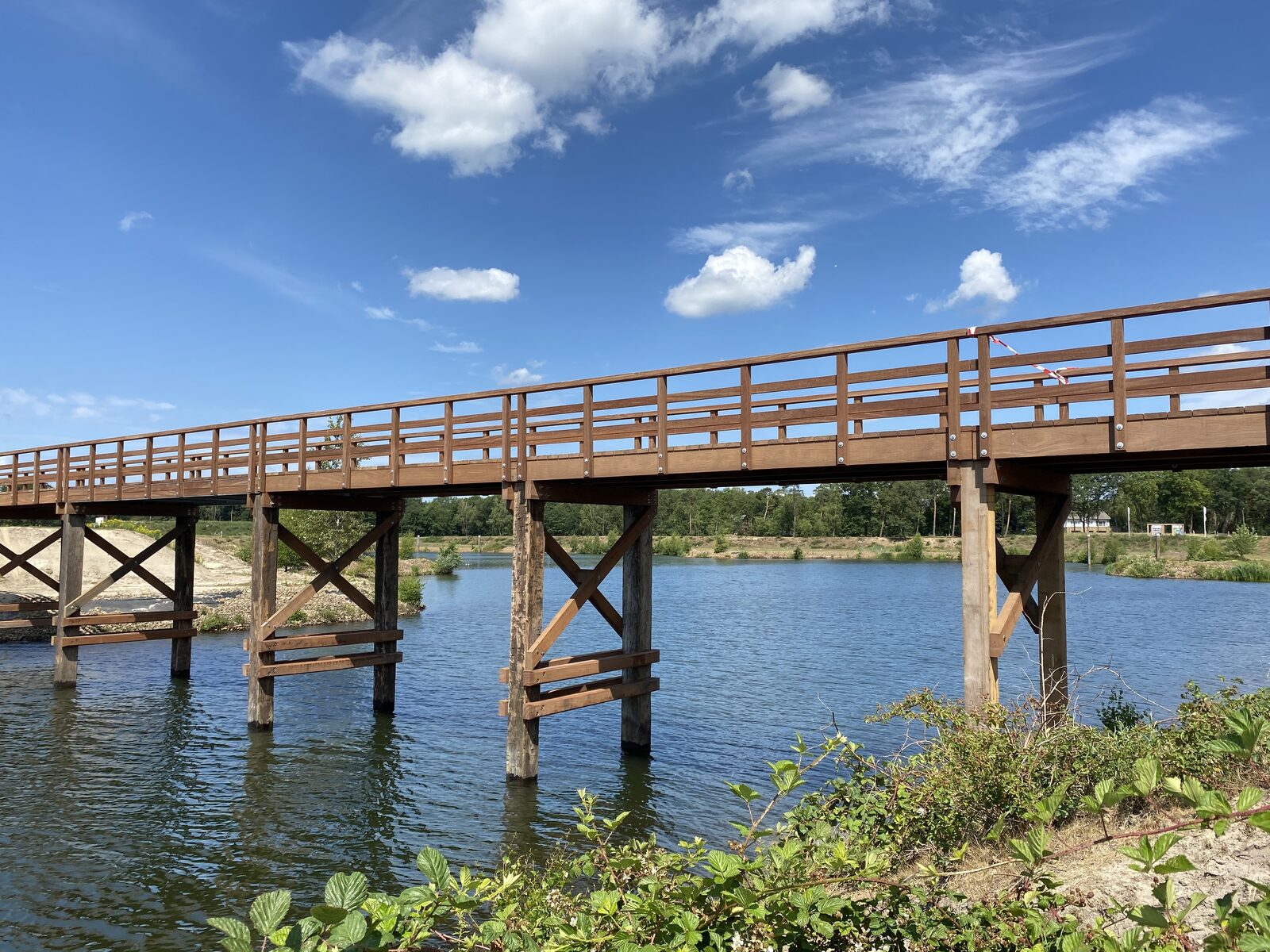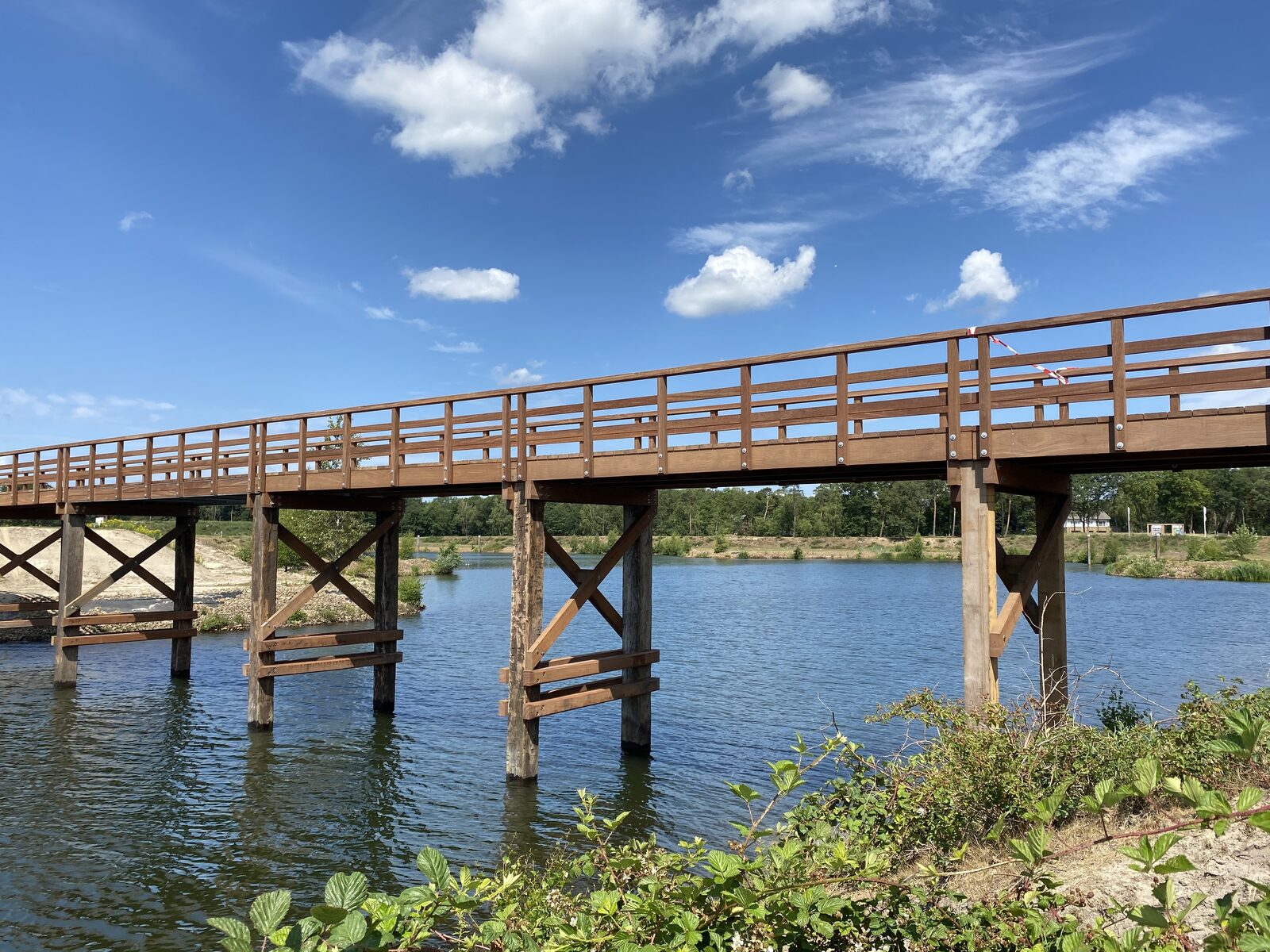 JULY 2020
It is starting to look more like it; the pedestrian bridge has been put into place in the meantime. The bridge connects the two headlands and underlines the unique location of the resort.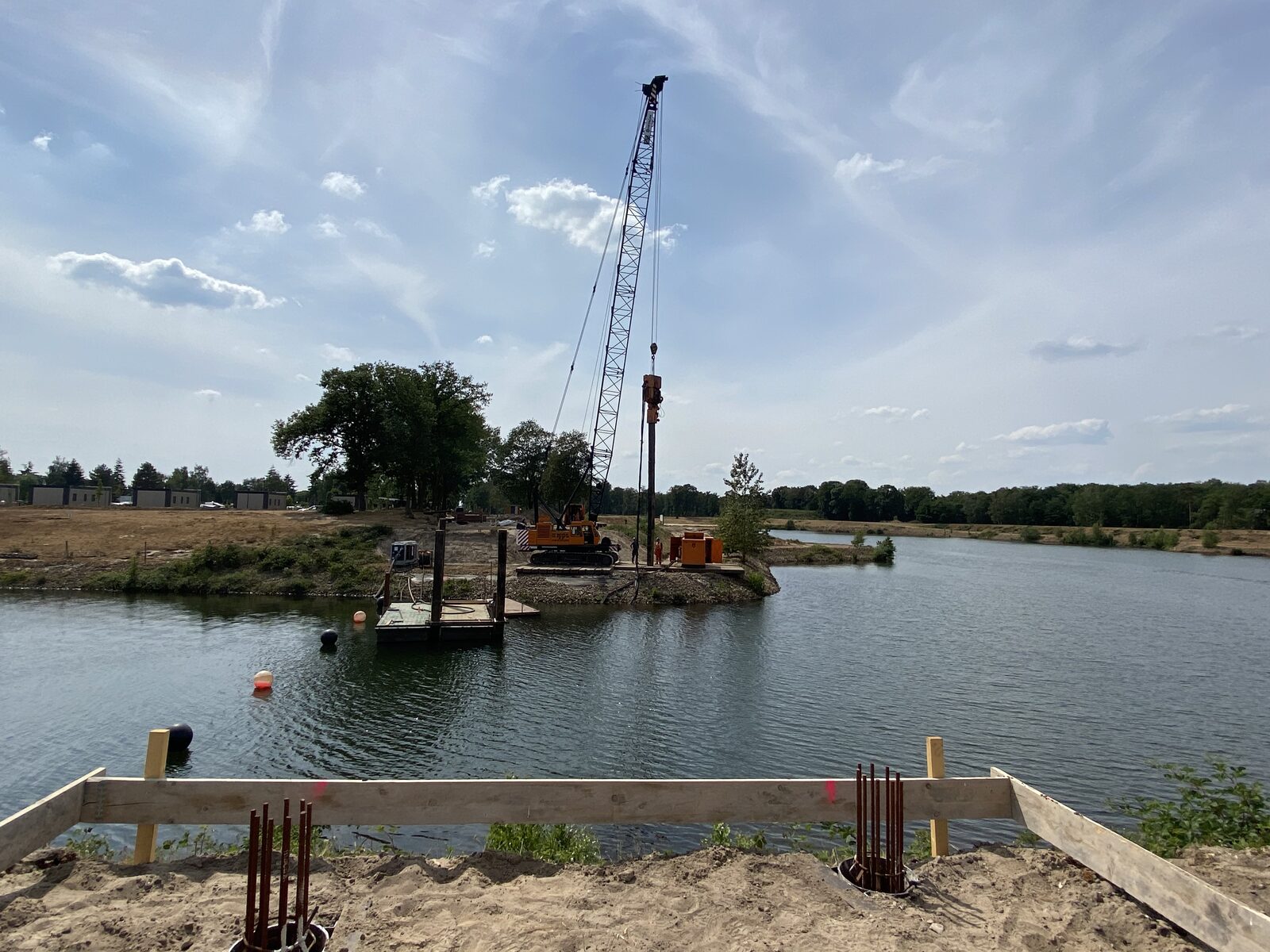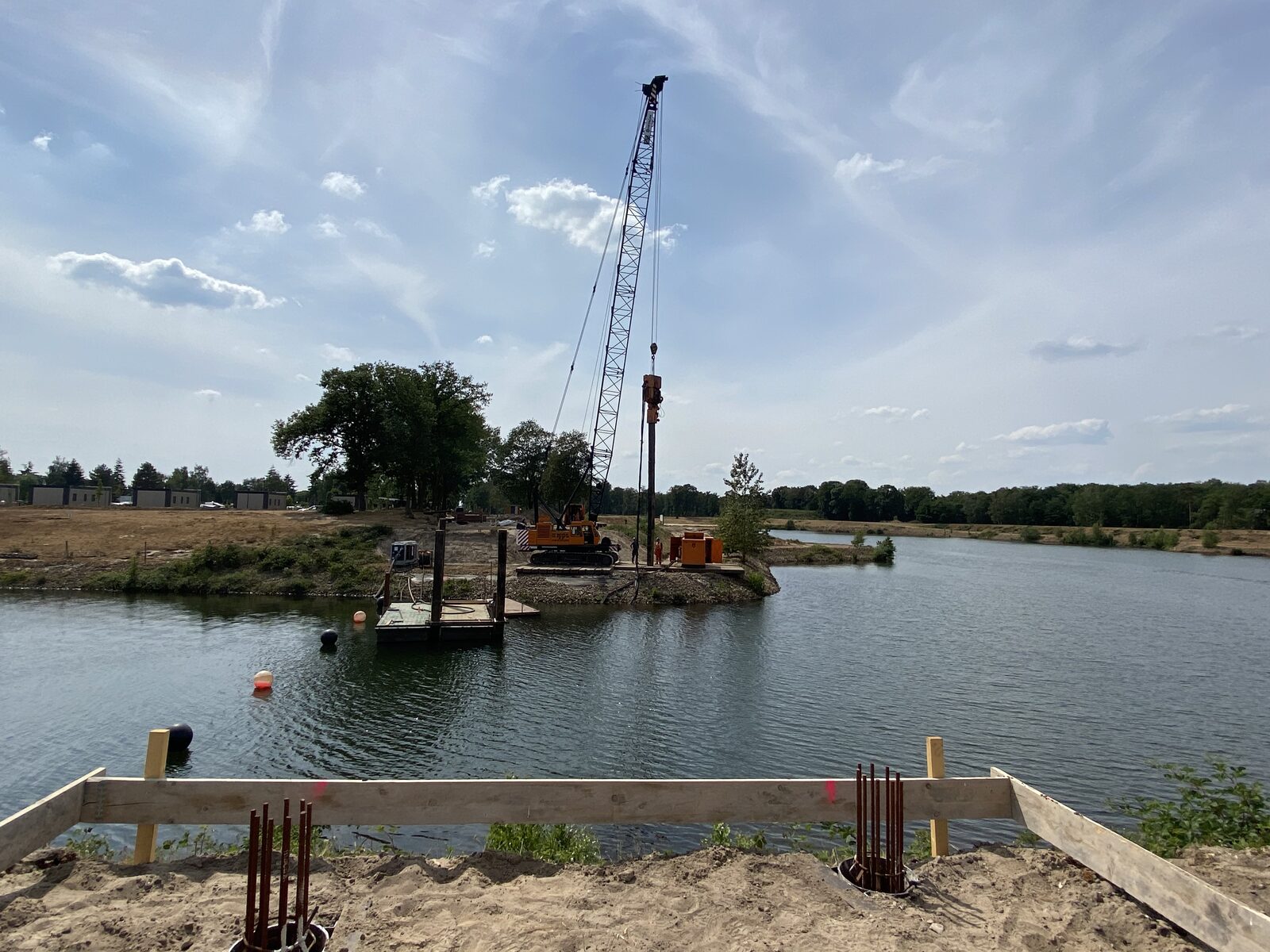 JUNE 2020
We are still working on construction of a great four-star resort on the Leukermeer. The main road has now been built, followed by work currently taking place on the bridge in order to connect the two headlands. This will further highlight the unique location.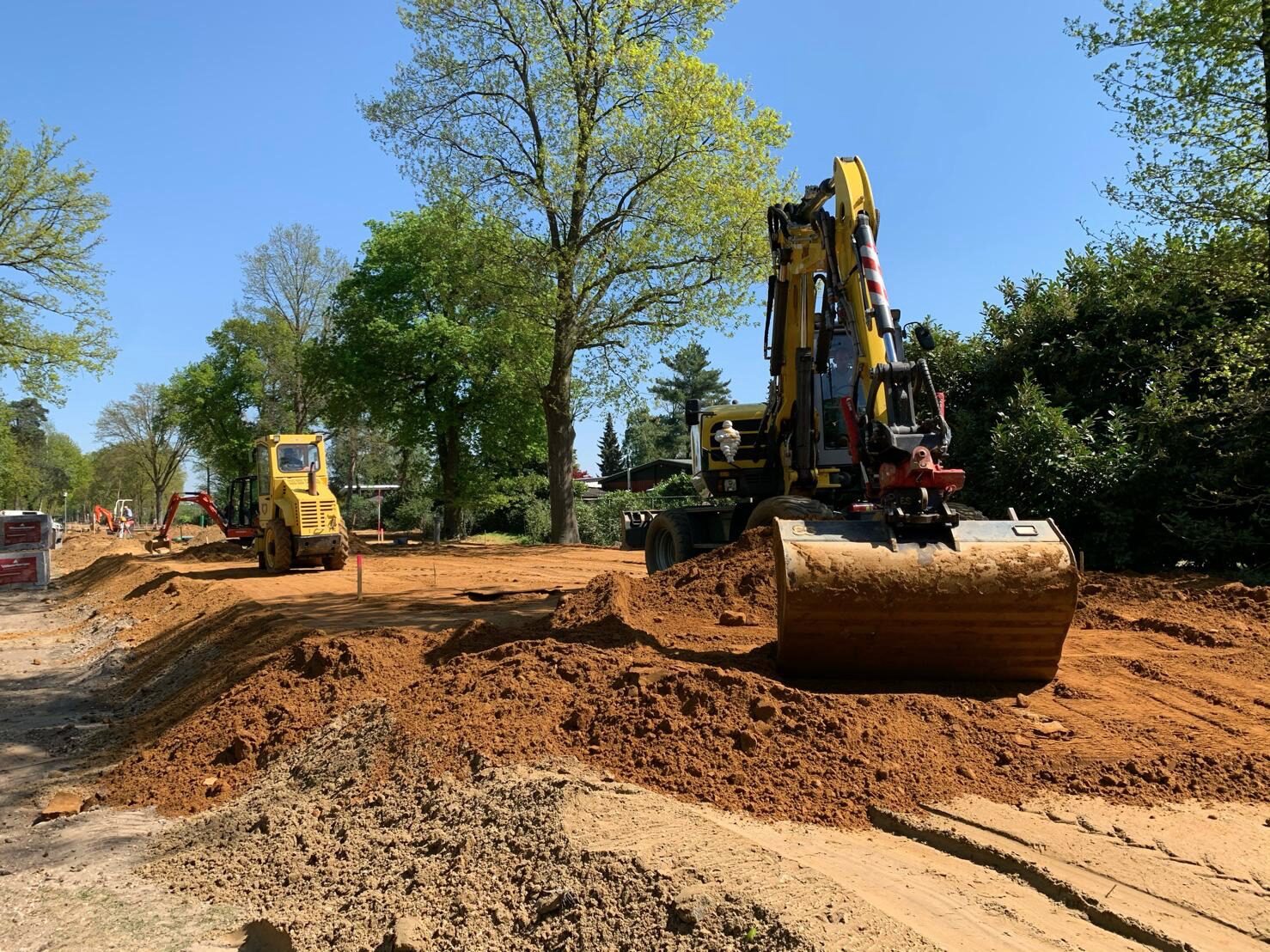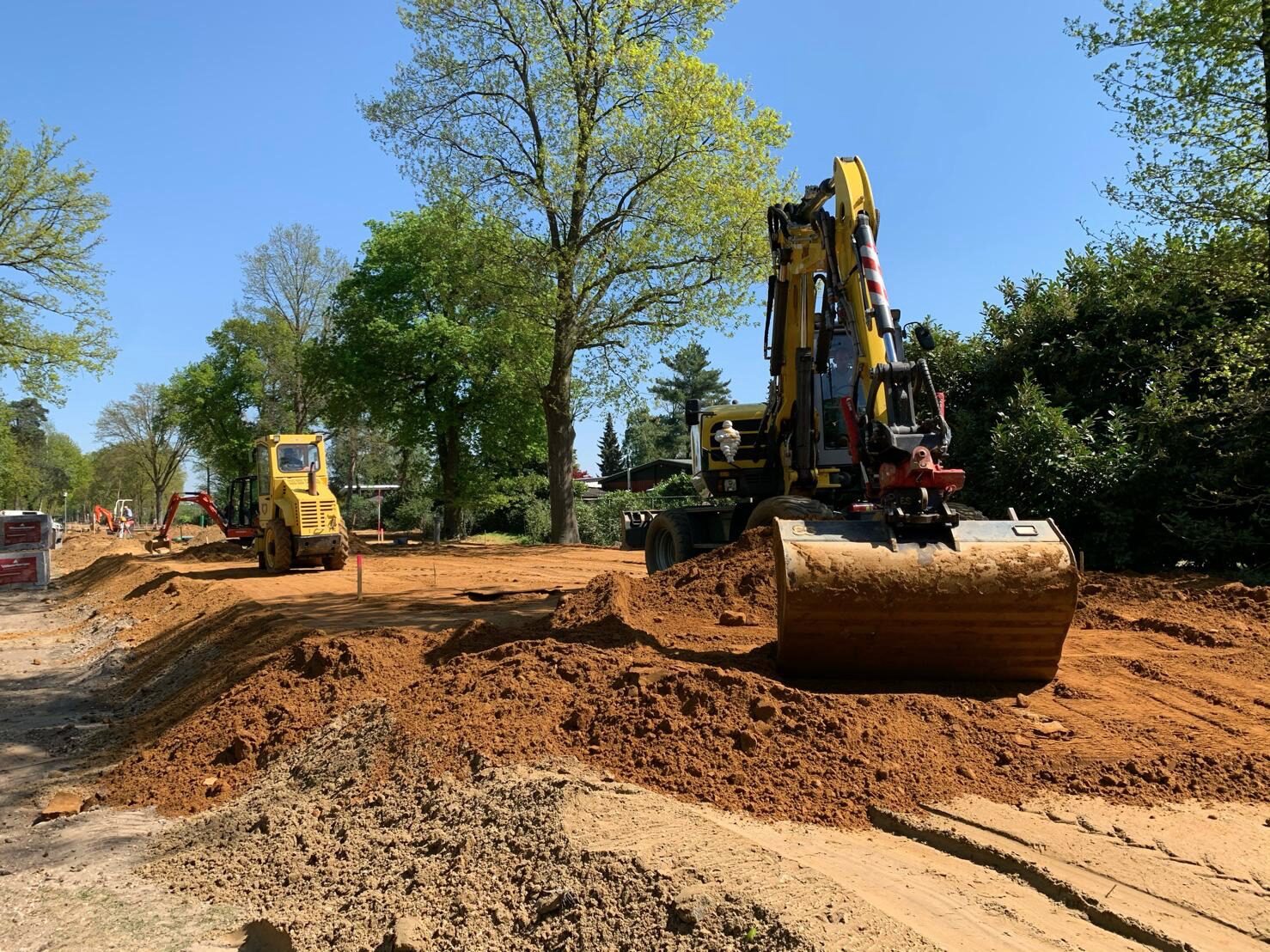 MAY 2020
We are working hard on the main road. The infrastructure and sewer are now in place and the asphalt will be placed soon. Things are progressing well!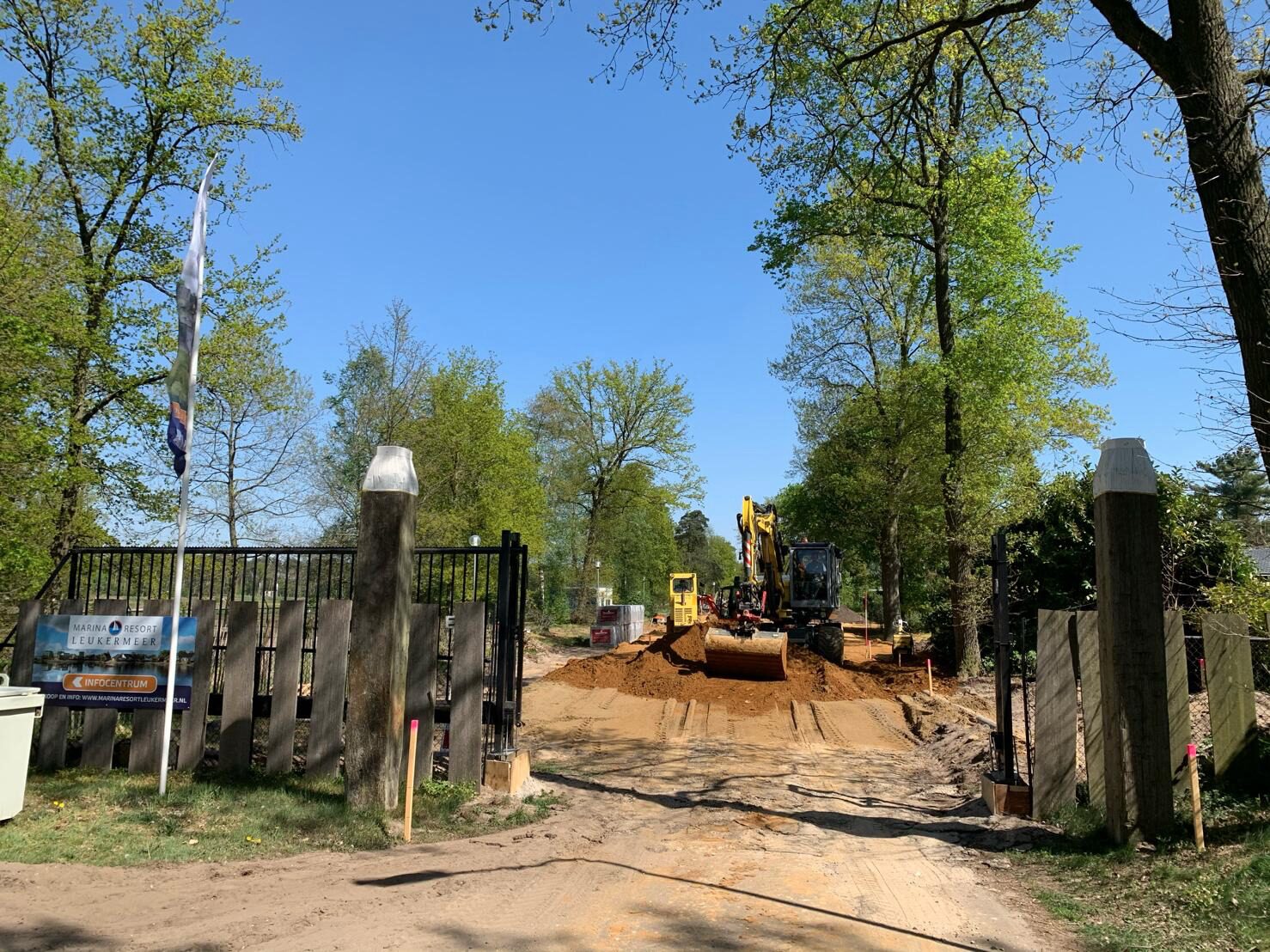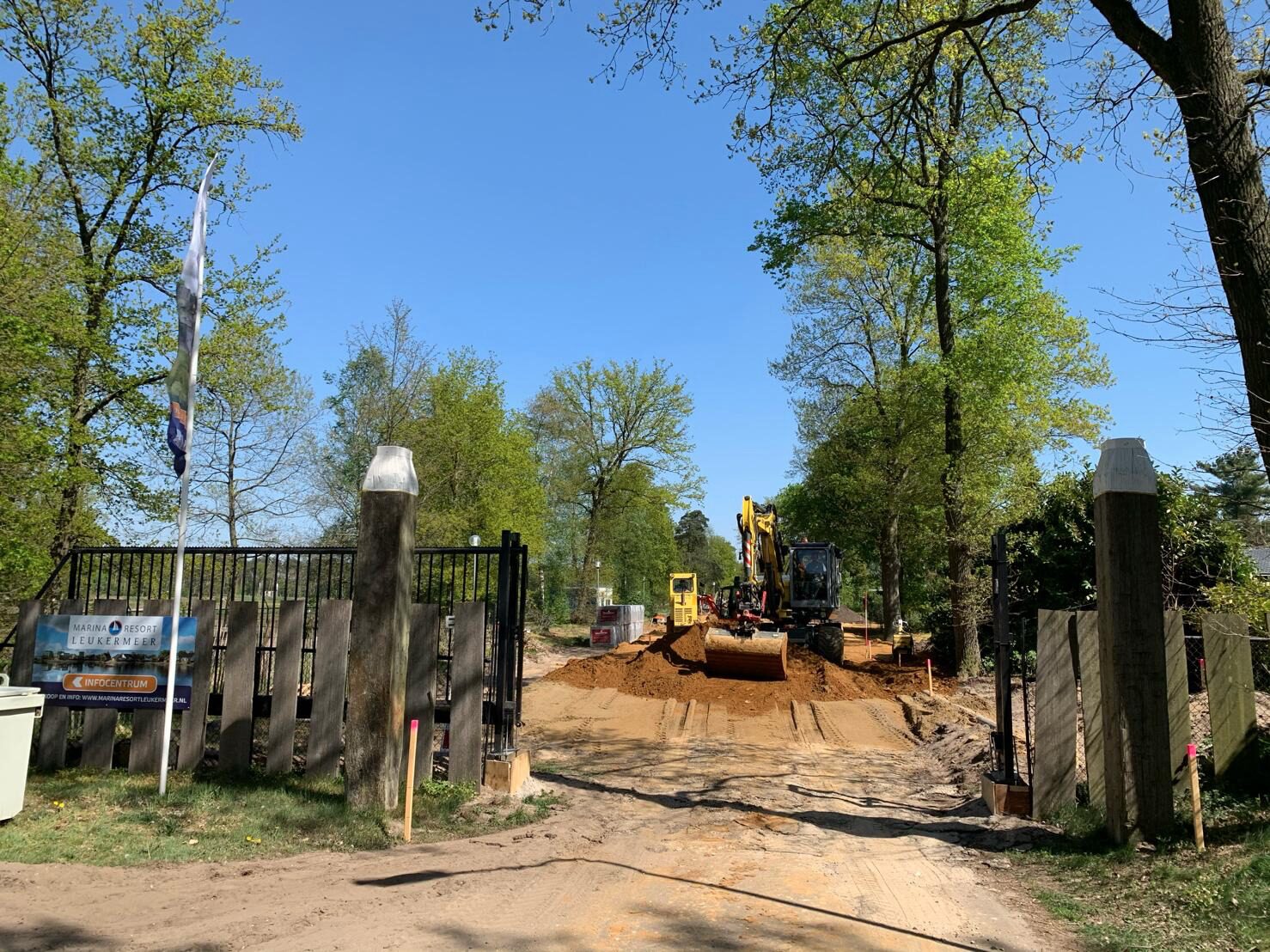 APRIL 2020
Construction of the sewage system started in week 15. Afterwards, the road will be raised to comply with "room for the river". When the road is at construction height, the asphalting and paving work will be carried out.