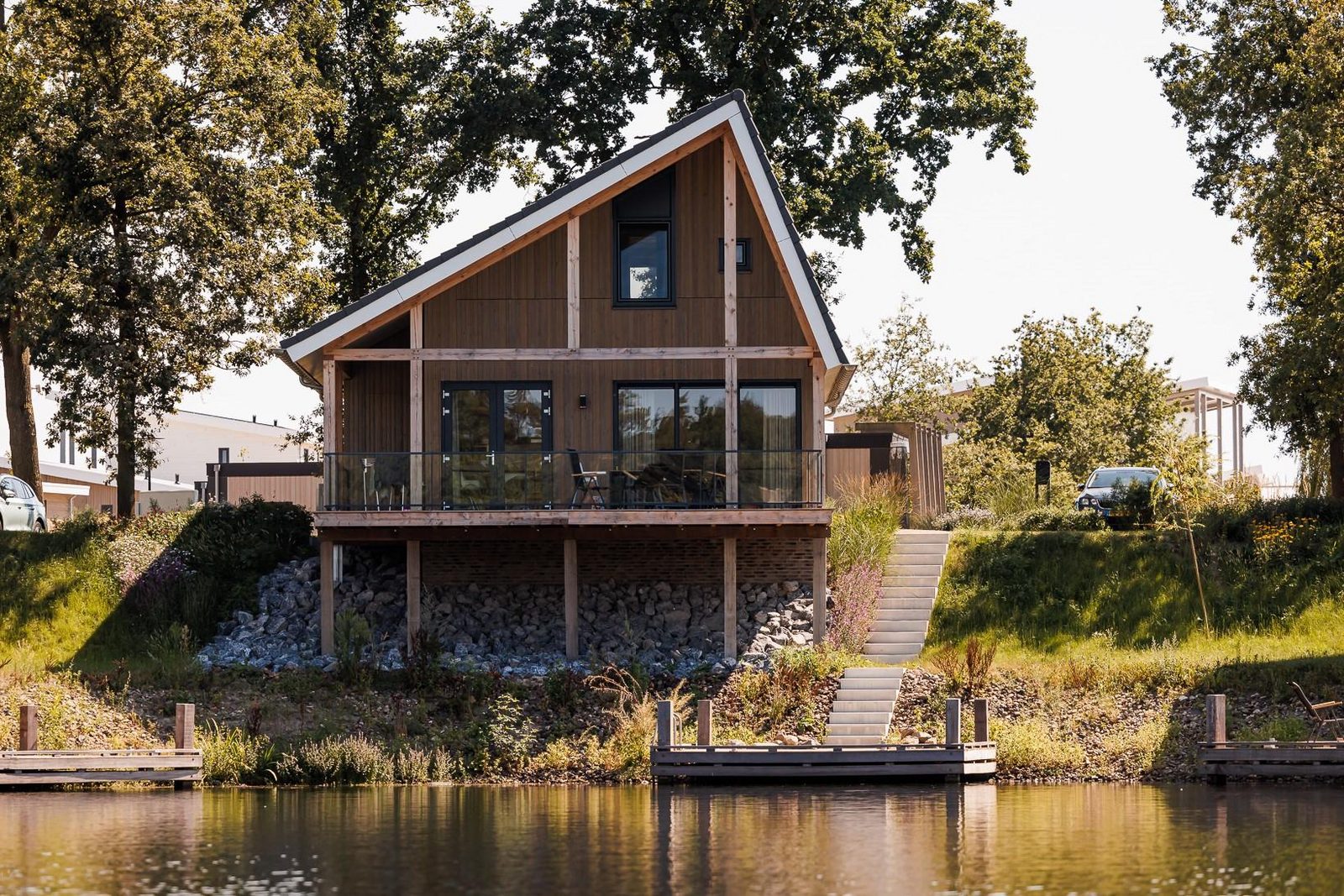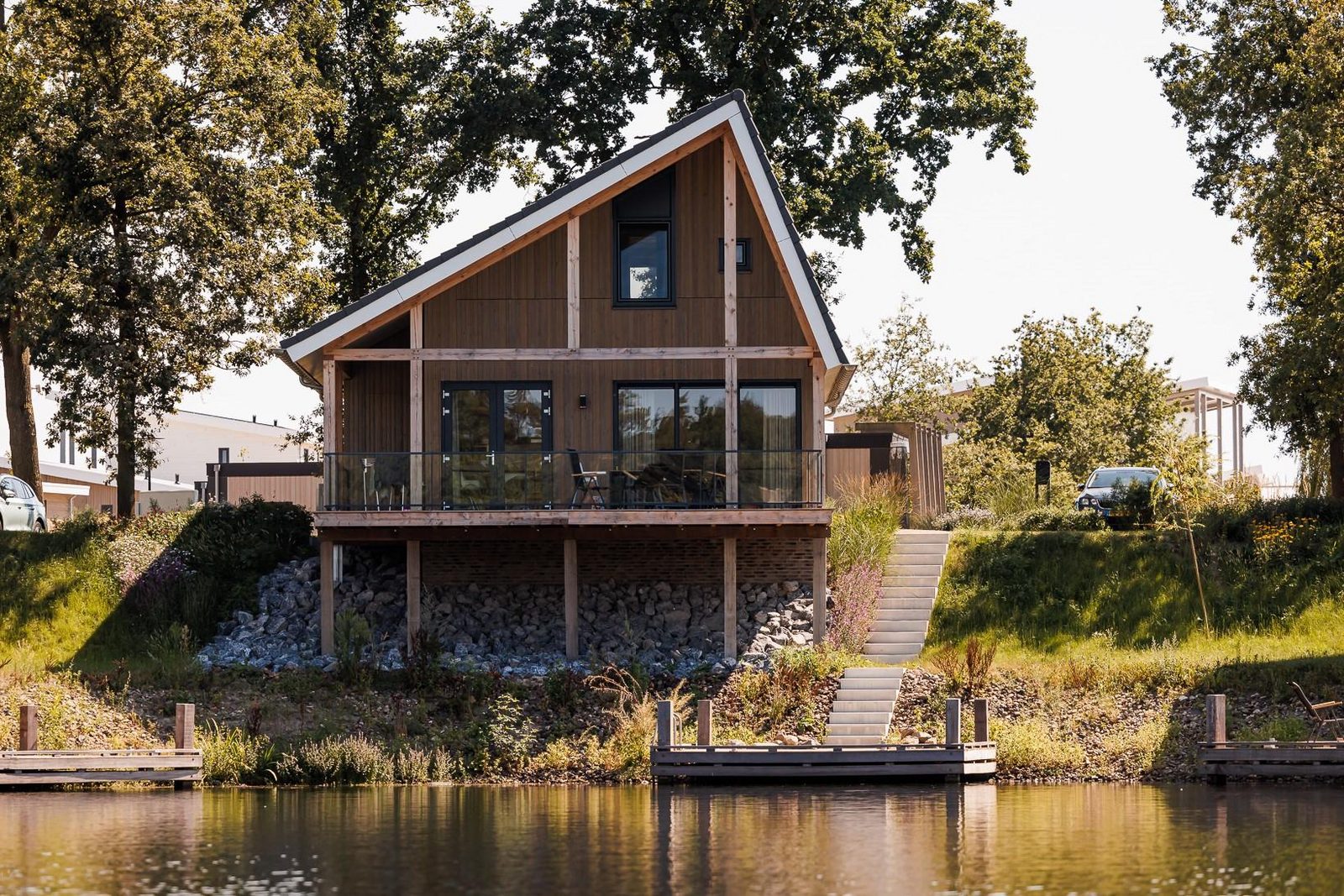 First accommodations delivered!
The enthusiastic owners have recently received the keys to their own holiday accommodation at Marina Resort Leukermeer. This means the first guests are expected soon!
Would you like to be the owner of a luxurious holiday accommodation too? Discover our offer.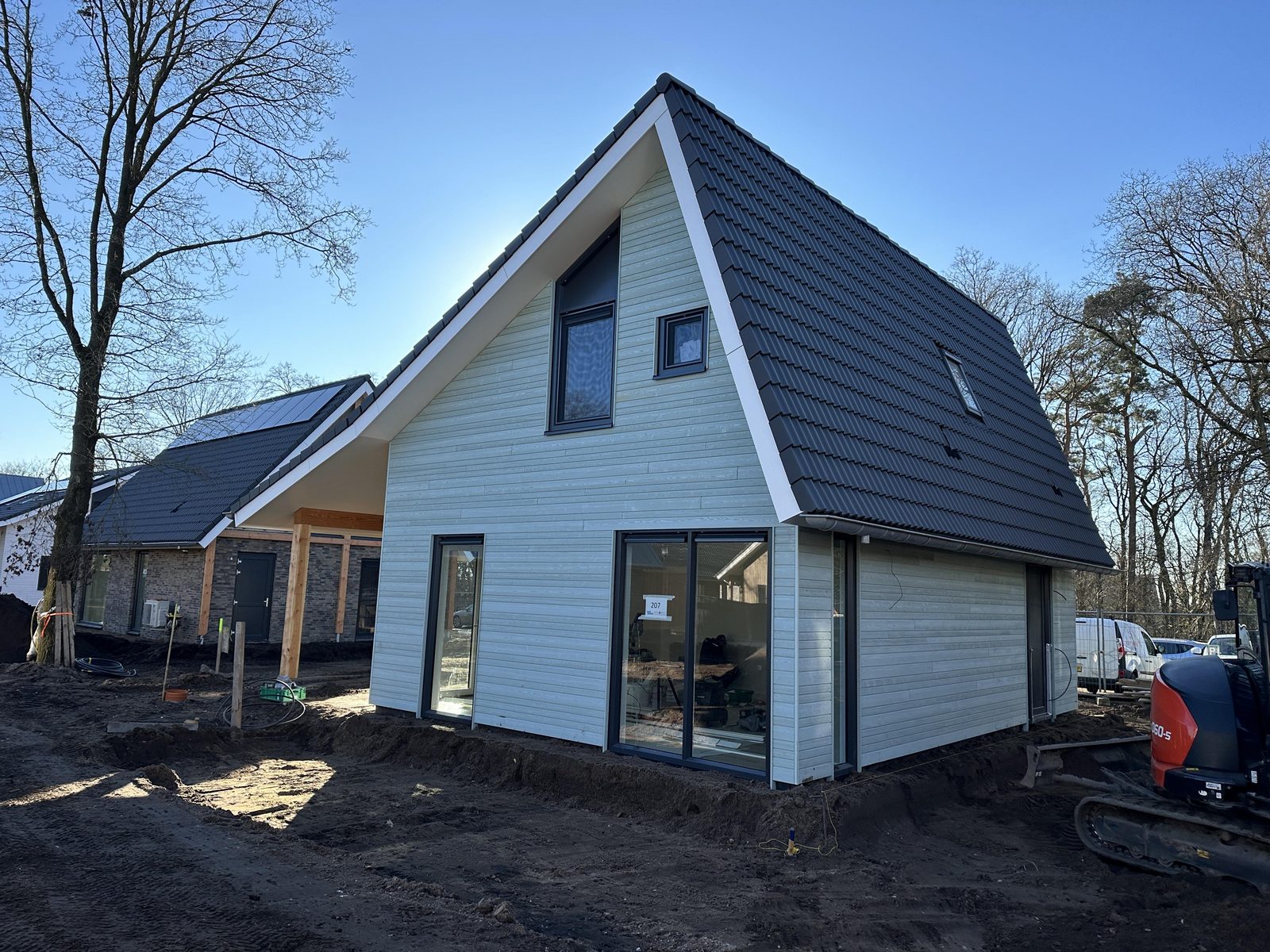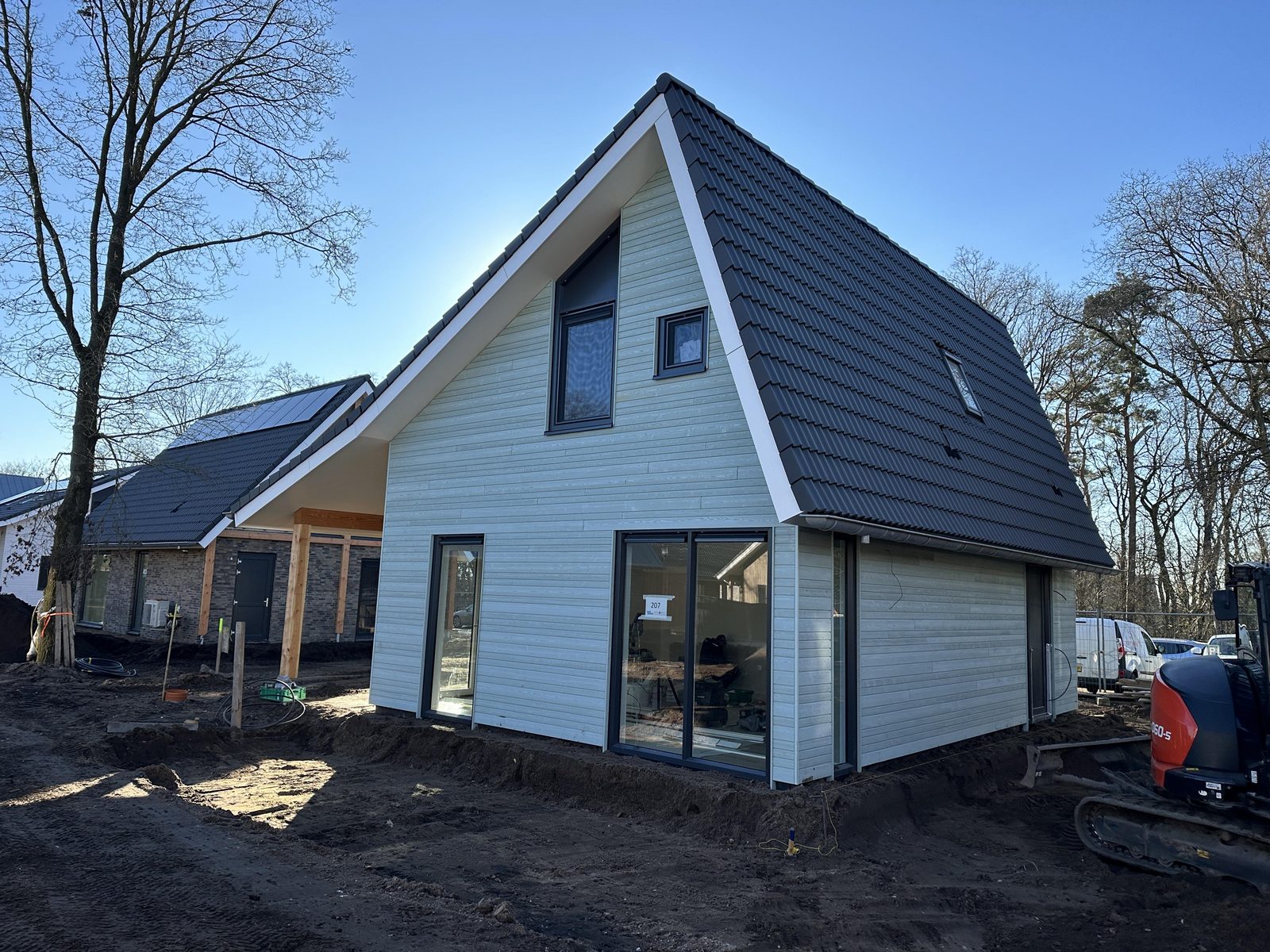 Very satisfied with the purchase and the guidance leading up to it!
Our holiday home is currently under construction and will be delivered soon. Looking back at the purchase period, we feel very positive about it.
We were guided very well by the sales agent (Olav Klaassen) in making our choice from the range of available homes, which at that time was still limited. We found the realistic financial presentation of all costs and revenues very strong. This gave us a good idea of the expected net return. That is very important to us, because we purchased the house as an investment object. Even after the purchase, this broker was very easy to get in touch with. All of our question were answered quickly and clearly. Another great aspect was the open day, where we met other (potential) buyers while enjoying a snack and drink.
In short: we are very satisfied with the purchase and the guidance leading up to it.
Hugo Weusink & Ellen Mooren
Accommodation type: Nevada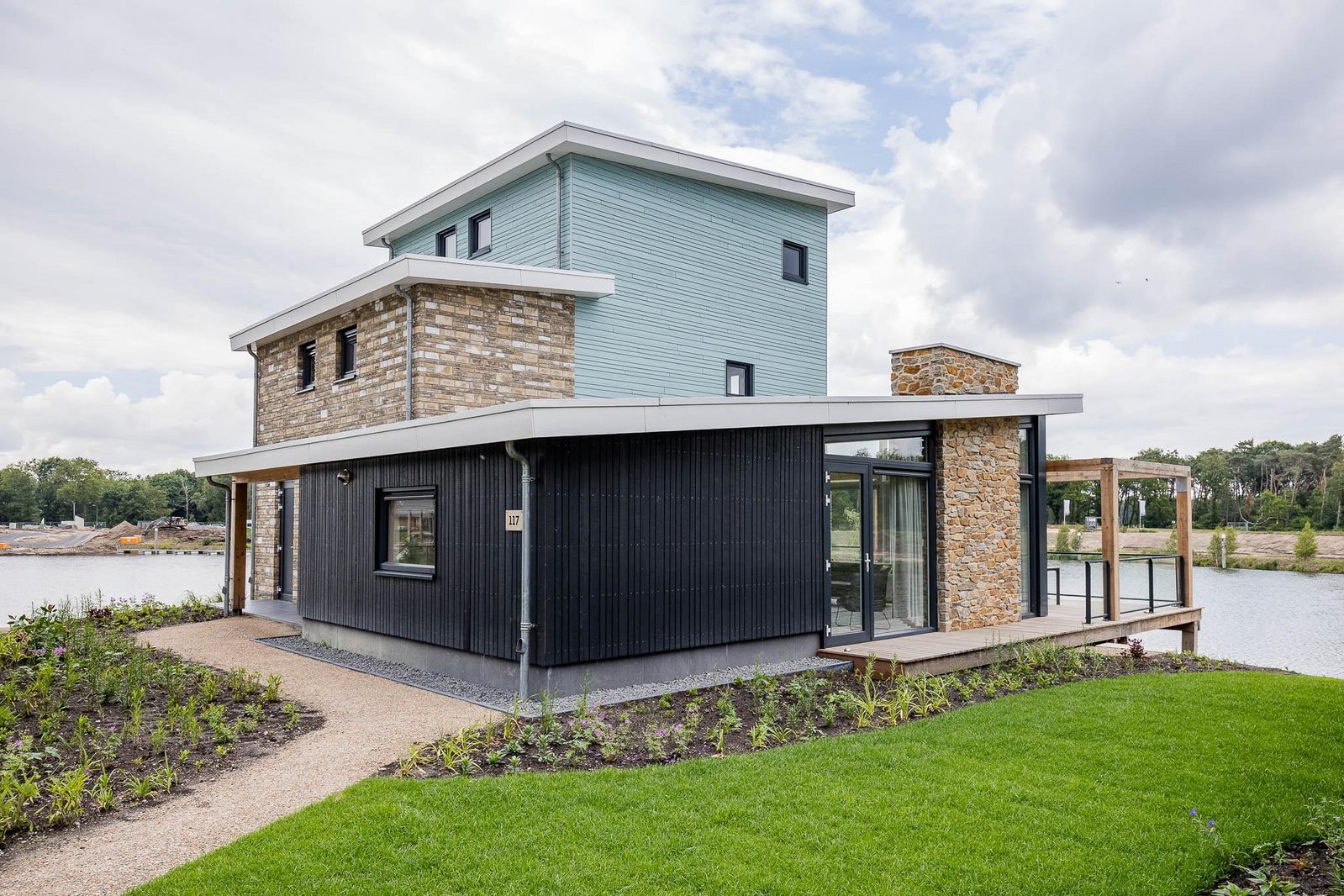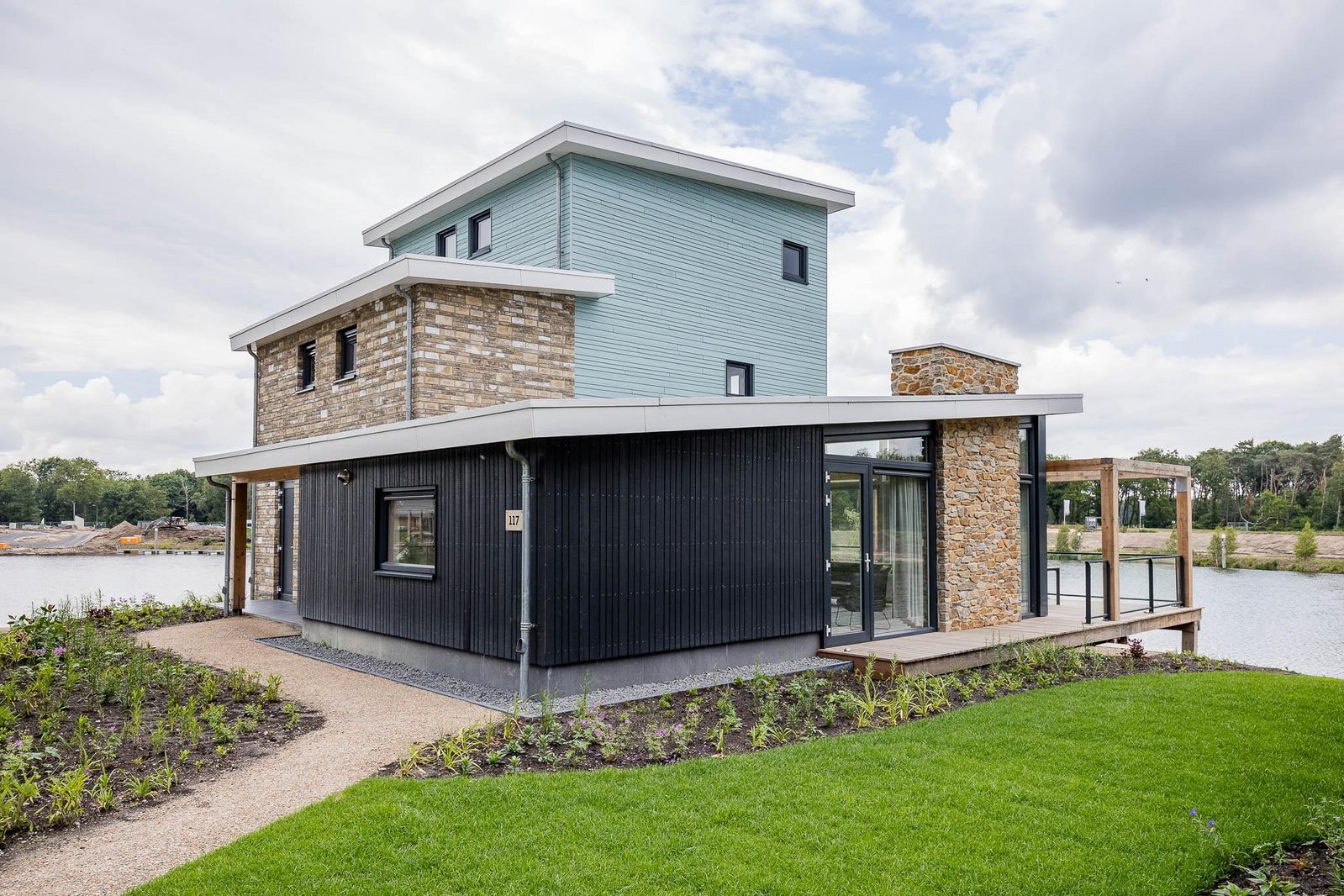 Our first summer holiday at our new house with children and grandchildren was one of the best experiences we've had!
We were looking for some diversification, and a stable real estate investment was a good fit. Something we can enjoy ourselves and which yields a good return as well. During our 2018 holiday in Limburg, we got into a conversation with Olaf Klaassen through some contacts. He was very enthusiastic about the Leukermeer location, where nothing had been built yet at that time. A few months later we made an appointment and it was a beautiful place with a particularly beautiful view of the lake and great natural beauty. All of the facilities of Leukermeer resort that we could use, completed the package. Our choice for a 12-person house at the Leukermeer with a beautiful view was quickly made.
Unfortunately, the building permit for construction in a nature reserve took a little longer to arrive. At the end of 2020, construction started and Vastbouw could begin their task. The delivery of our sturdy, high-quality home was in spring of 2022. Completely without use of gas and ready for the future. Our first summer holiday at our new house with children and grandchildren was one of the best experiences we've had! Jumping right into the lake from our own deck. We are already looking forward to going again.
Our choice for this prime location meets our needs and we hope to be able to enjoy it for many years to come.
Van der Knaap family
Accommodation type: Big Horm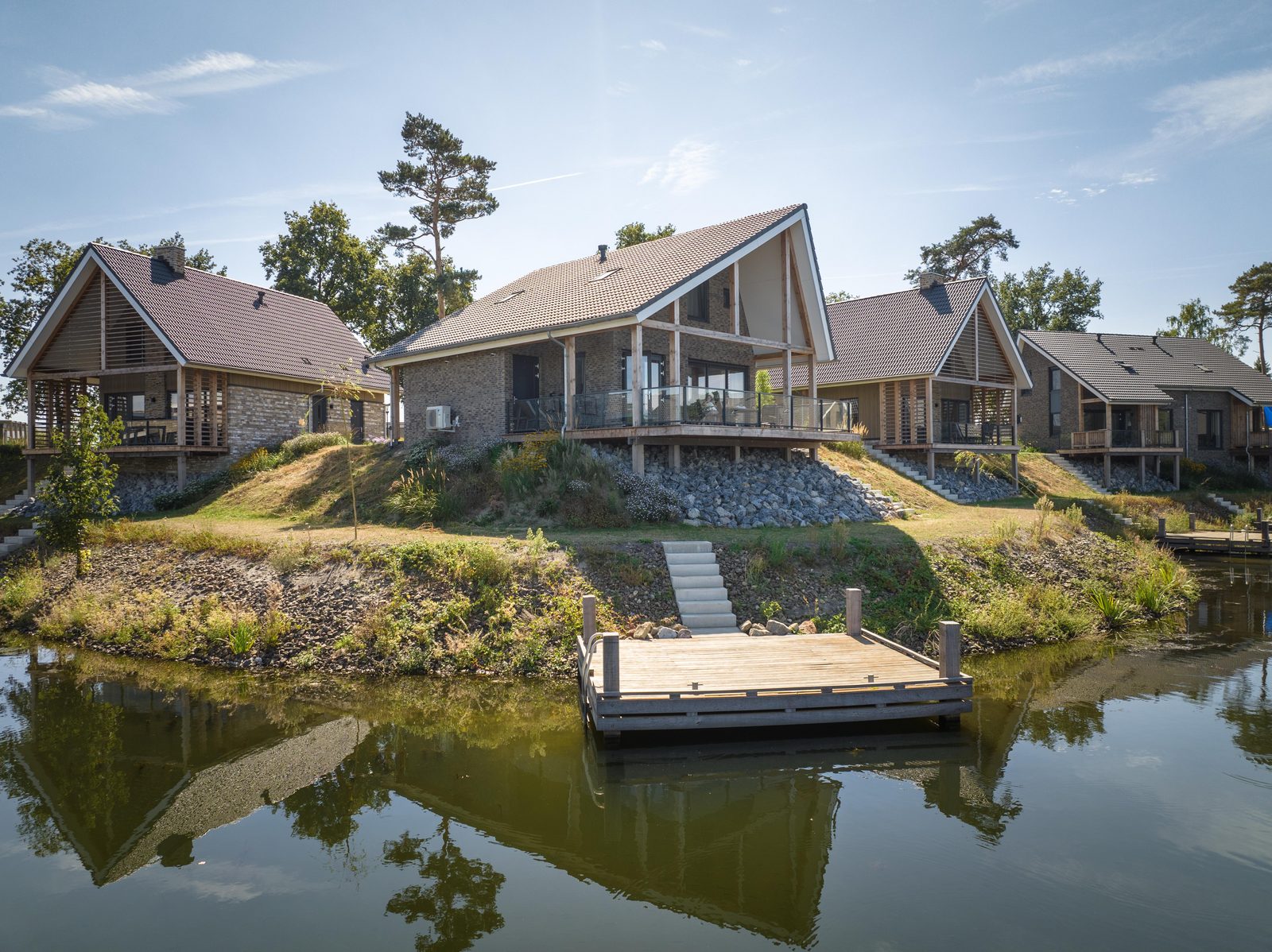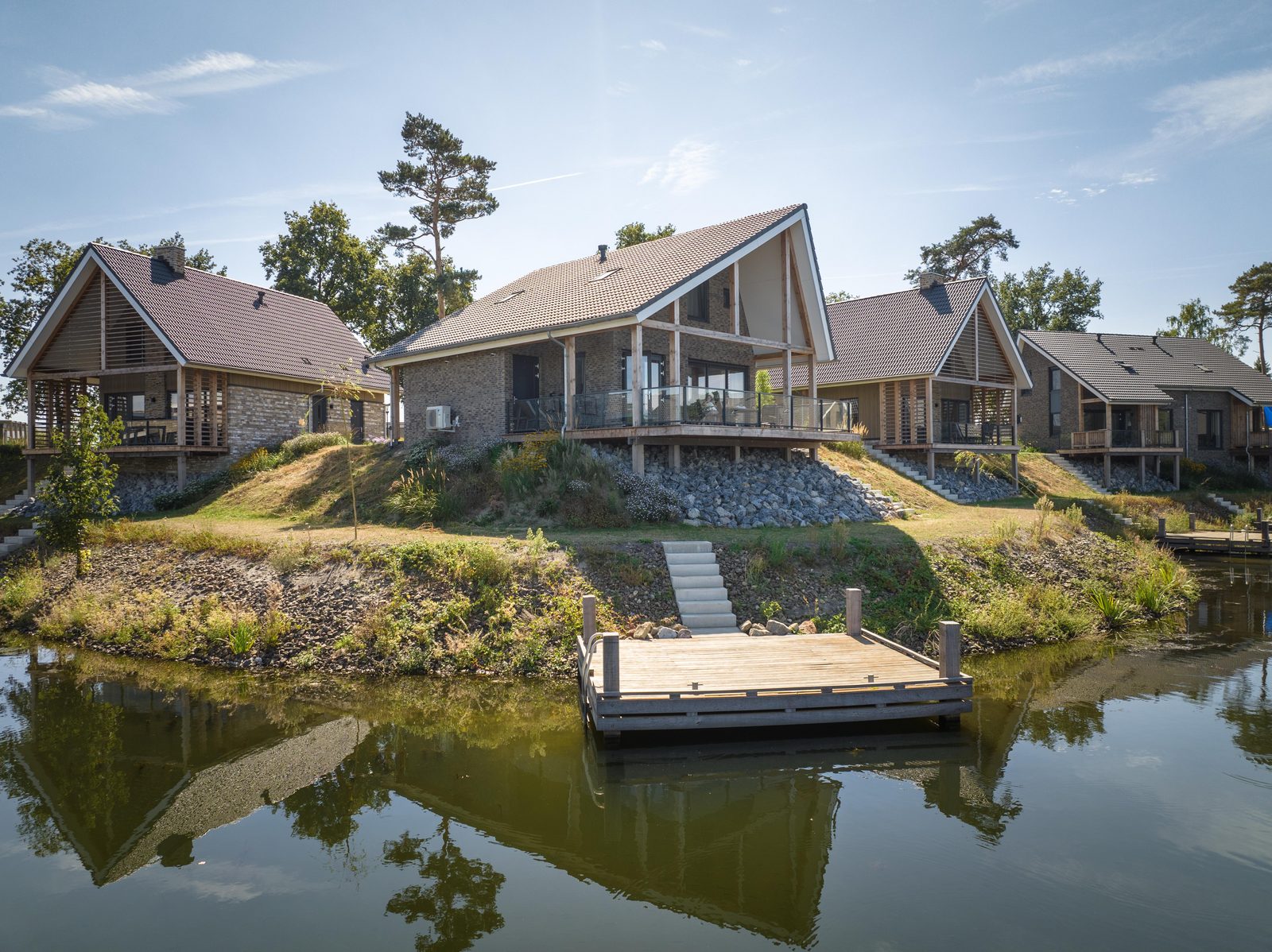 "Now there are fantastic quality apartments available at Marina Resort Leukermeer"
In October 2019, we visited the Second Home Fair in Utrecht and were surprised by a new construction project at Leukermeer Lake, Central Limburg. The scale model showed various recreational homes ranging from 4 to 20 bedrooms. Our preference was for a 6-person waterfront recreation house with a dock. Broker Olav Klaassen gave us excellent information about the ups and downs of a recreational home and about this unique park. Many advantages were a plus, such as a direct connection to the Meuse River, located on the water, and excellent construction. Unfortunately, due to PFASs and nitrogen, construction could not take place until November 2020. Now there are fantastic quality homes at the Marina Resort Leukermeer, which Landal does an excellent job renting out. The surroundings are beautiful and so are the facilities at the park!
Vink Family
Type: California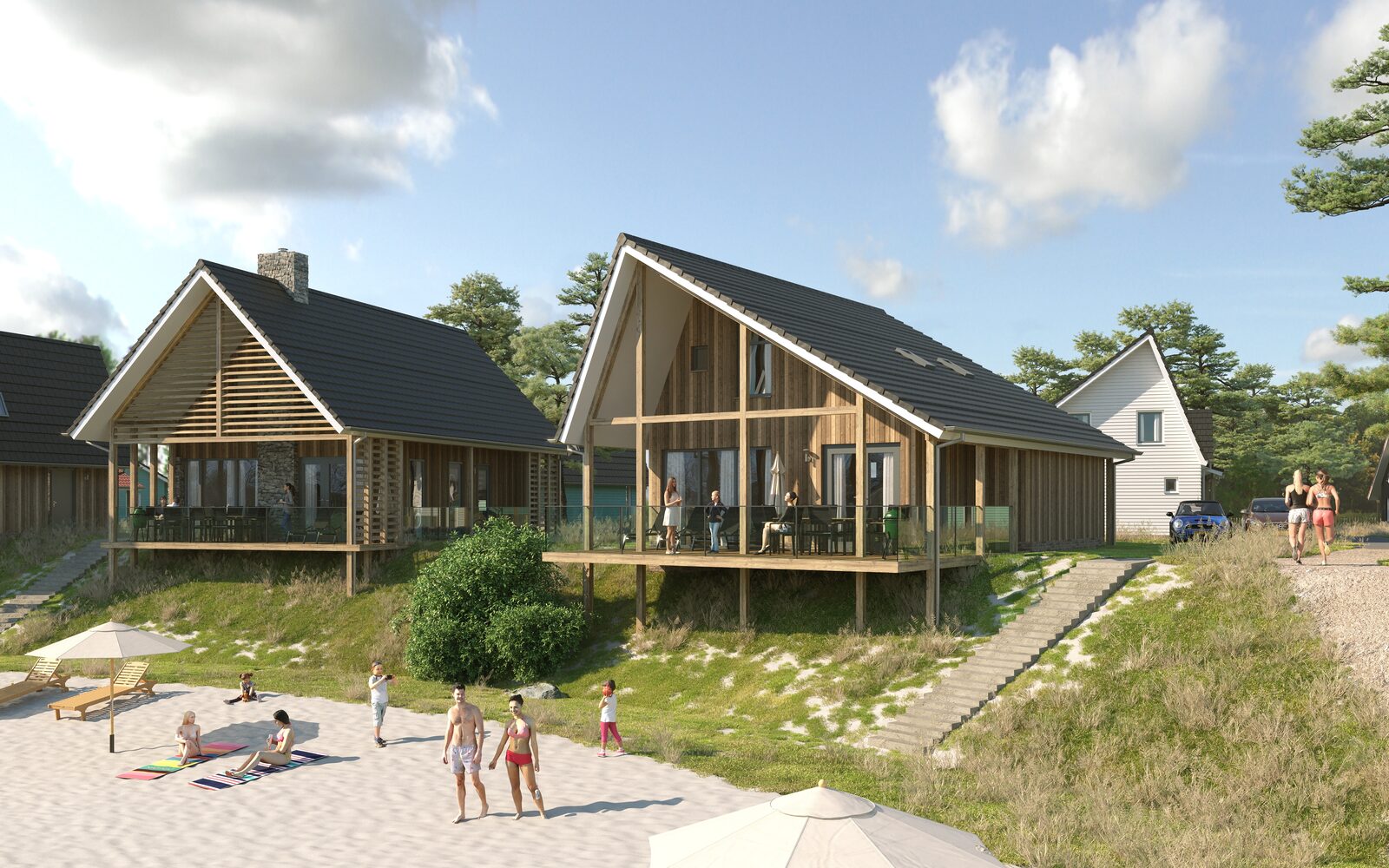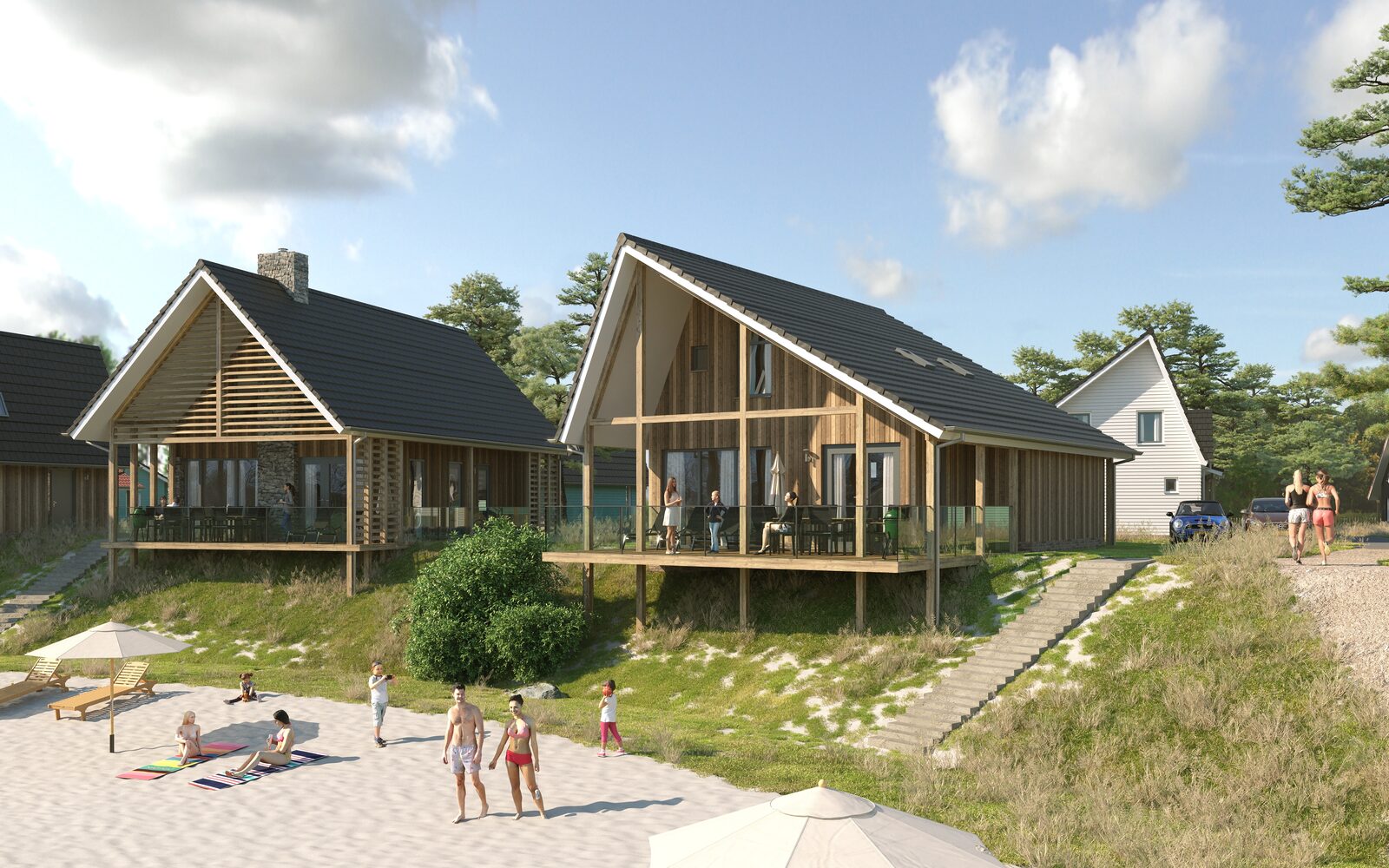 "What a beautiful place"
As a child, we used to have hours of fun on the water at the Leukermeer. When the opportunity came along to buy such a good quality and beautiful holiday home, we didn't hesitate for a moment. It is a great opportunity, a good investment and we can also enjoy it ourselves. The area is great, a lot of beautiful nature, plenty of shops and possibilities for various trips within a short distance.
In the preliminary phase, we were well informed about the possibilities and during construction we were kept well informed of all developments, which was very pleasant.
In the spring of 2022 the house was delivered. Vastbouw did this very well . Of course, as with any construction, there were some small things, but these were resolved immediately and well. After that we could take a look with our family and we enjoyed it! Directly on the waterside with its own deck, which ensures optimal swimming pleasure. The house itself is beautifully finished and equipped with all comforts. What is also important is that the house is completely gas-free and therefore ready for the future!
Melinda
Type: Utah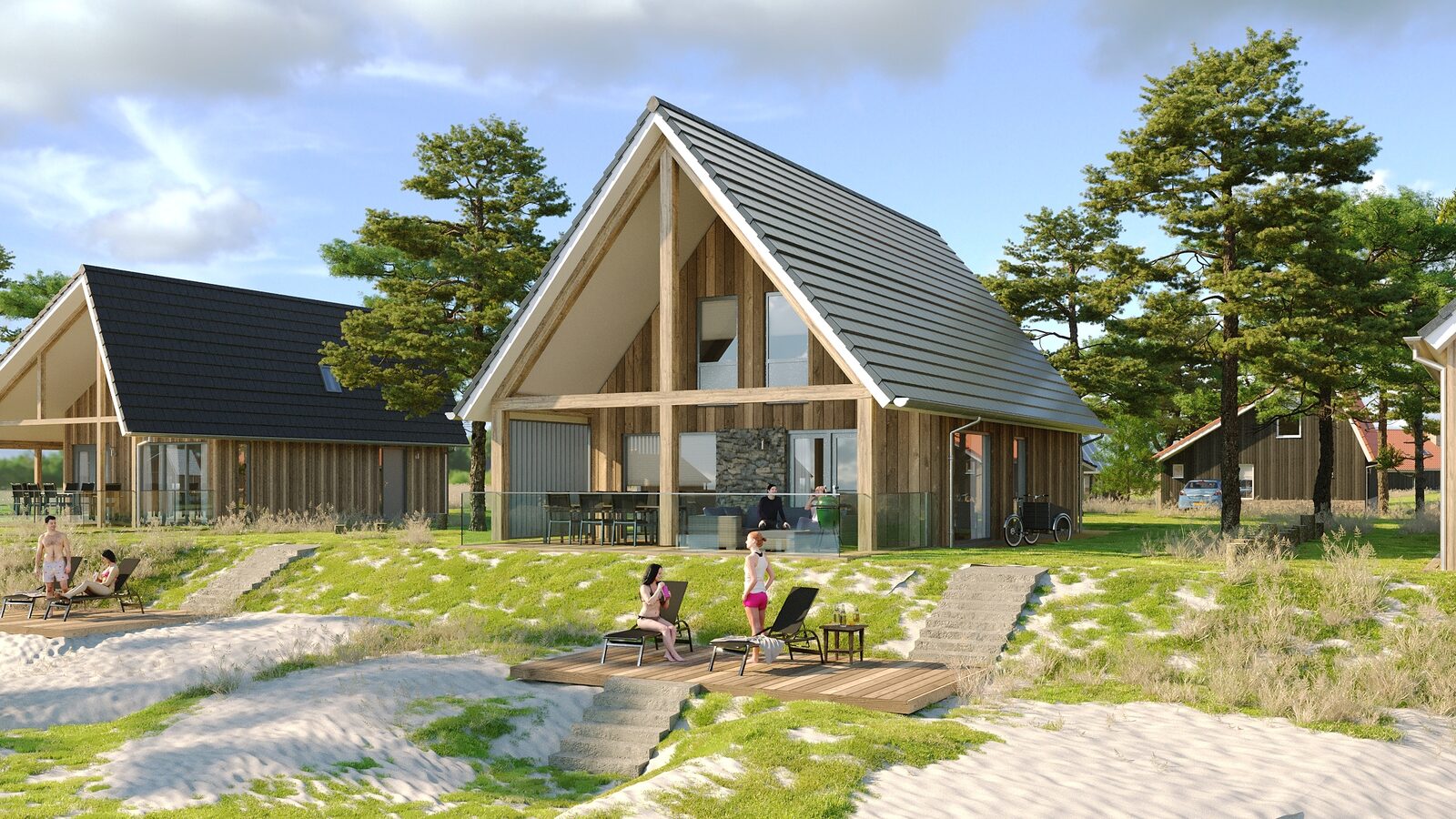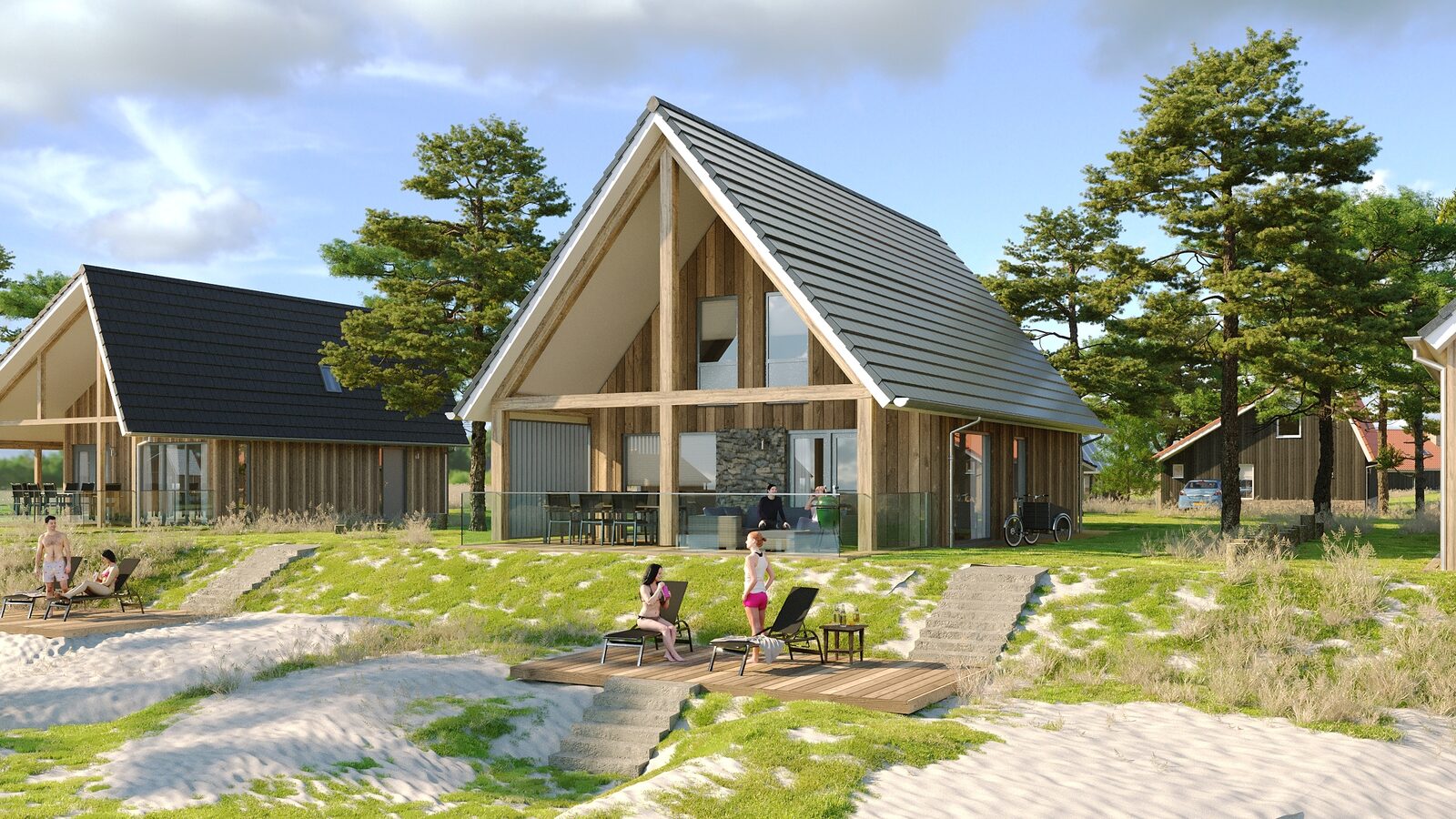 "So far, the project has also been providing nice returns on the investment."
During the first phase of construction, we bought a house and an apartment as an investment through Olav Klaassen in the Leukermeer project. We haven't regretted it yet.  The finish and appearance of the project exceeded our expectations and with the latest addition of the luxury restaurant, it has become a beautifully finished project where you won't have to leave the park during your stay.
So far, the project has also been providing nice returns on the investment.
The Dankers family
Accommodation types: Big Hor & Upper Twin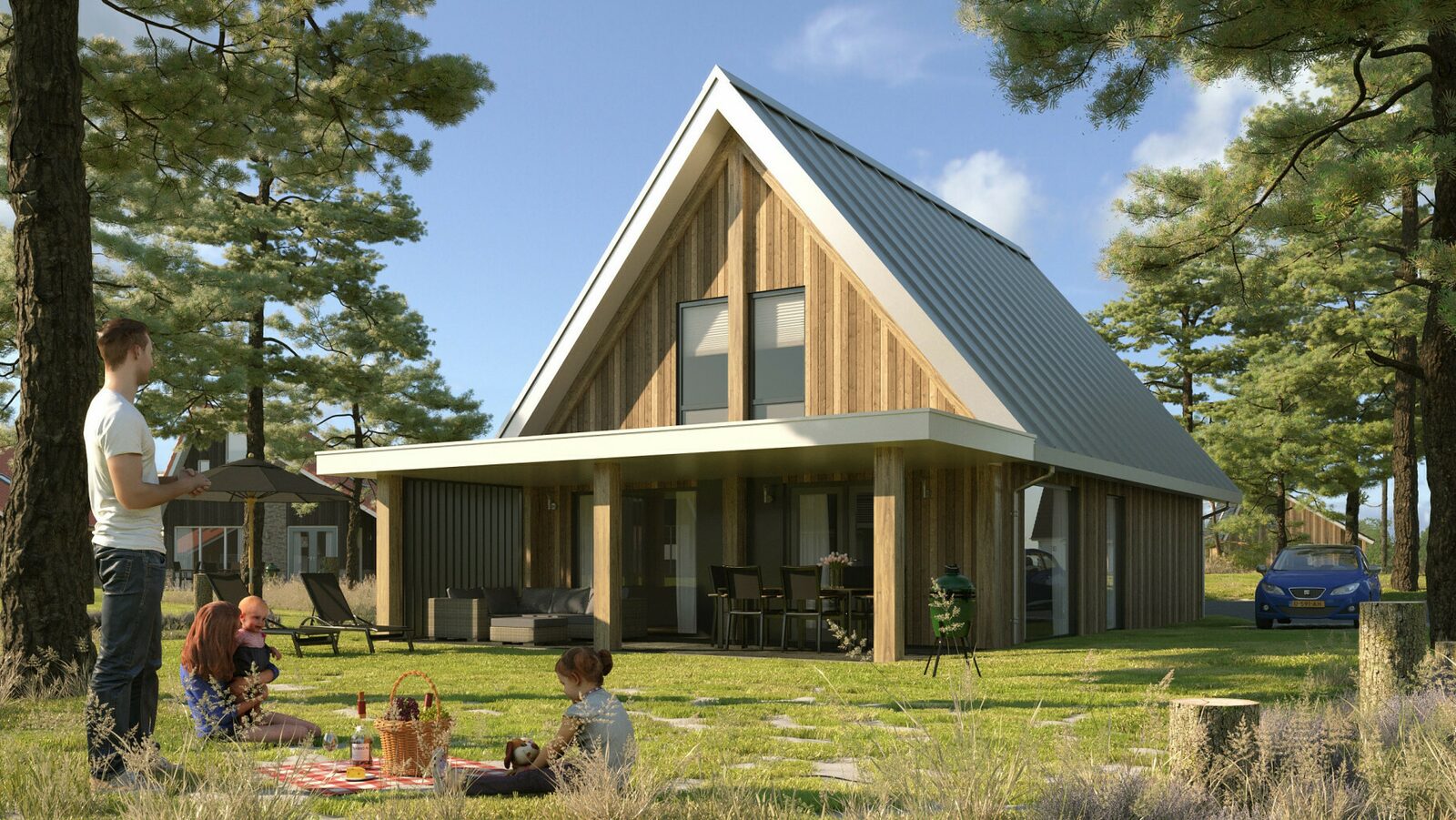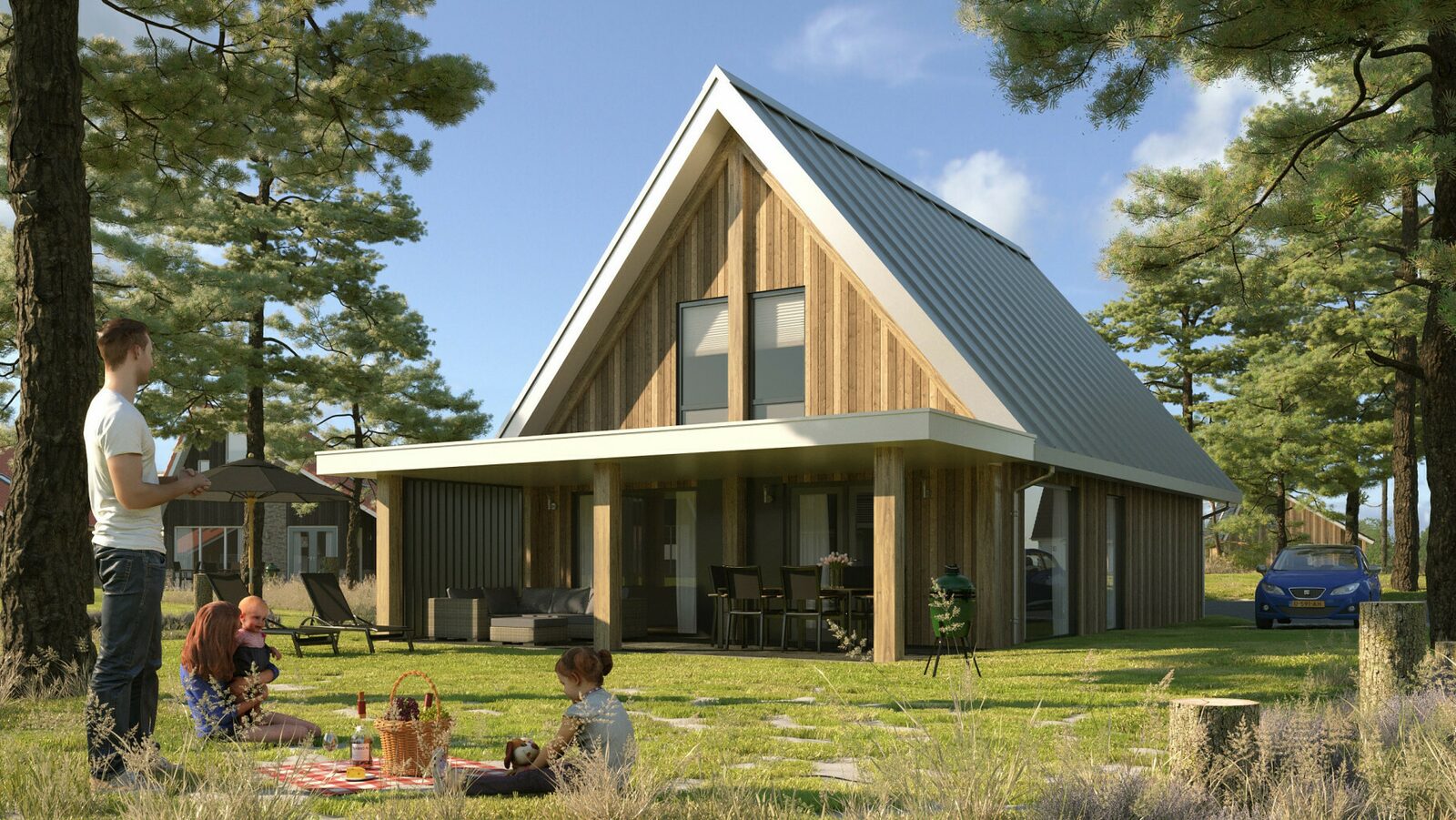 "The sales agent, Olav Klaassen, helped us tremendously with our choice."
We have been involved in the world of vacation homes for a while and we were looking for a sustainable home in a beautiful location, preferably with a combination of woods and water.  A park with good facilities and a luxurious appearance. After seeing Marina Resort Leukermeer's beautiful website, we went to take a look in Limburg. We already knew the area a bit, but Marina Resort Leukermeer not yet. The sales agent, Olav Klaassen, helped us tremendously with our choice. Not a quick sales pitch (unfortunately experienced that all too often), but someone who listens well, thinks along, and takes the time. This also fits in with the experience of the luxury homes that you are offered. We ended up going for the Jefferson.  A very spacious, luxurious wellness home with a sauna, bubble bath, Sunshower, a beautiful interior, and a beautiful porch.
The house is built to a very high quality by Vastbouw. During the moments of construction and delivery, you saw and heard the pride in the reactions of the craftsmen. It is a beautiful and sustainable vacation home, complete with solar panels and a heat pump. The purchase price is not cheap, but compared to other projects in the country we expect it to be worth the investment. Both in the future resale value and in renting out. The vacation home has now been completed and it has exceeded our expectations.  Even more beautiful than the pictures we were shown. The location is also beautiful; Marina Resort Leukermeer is also accessible through the Maas and, therefore, also very appealing for water sports lovers.
Paul & Willeke Klukhuhn
Type: Jefferson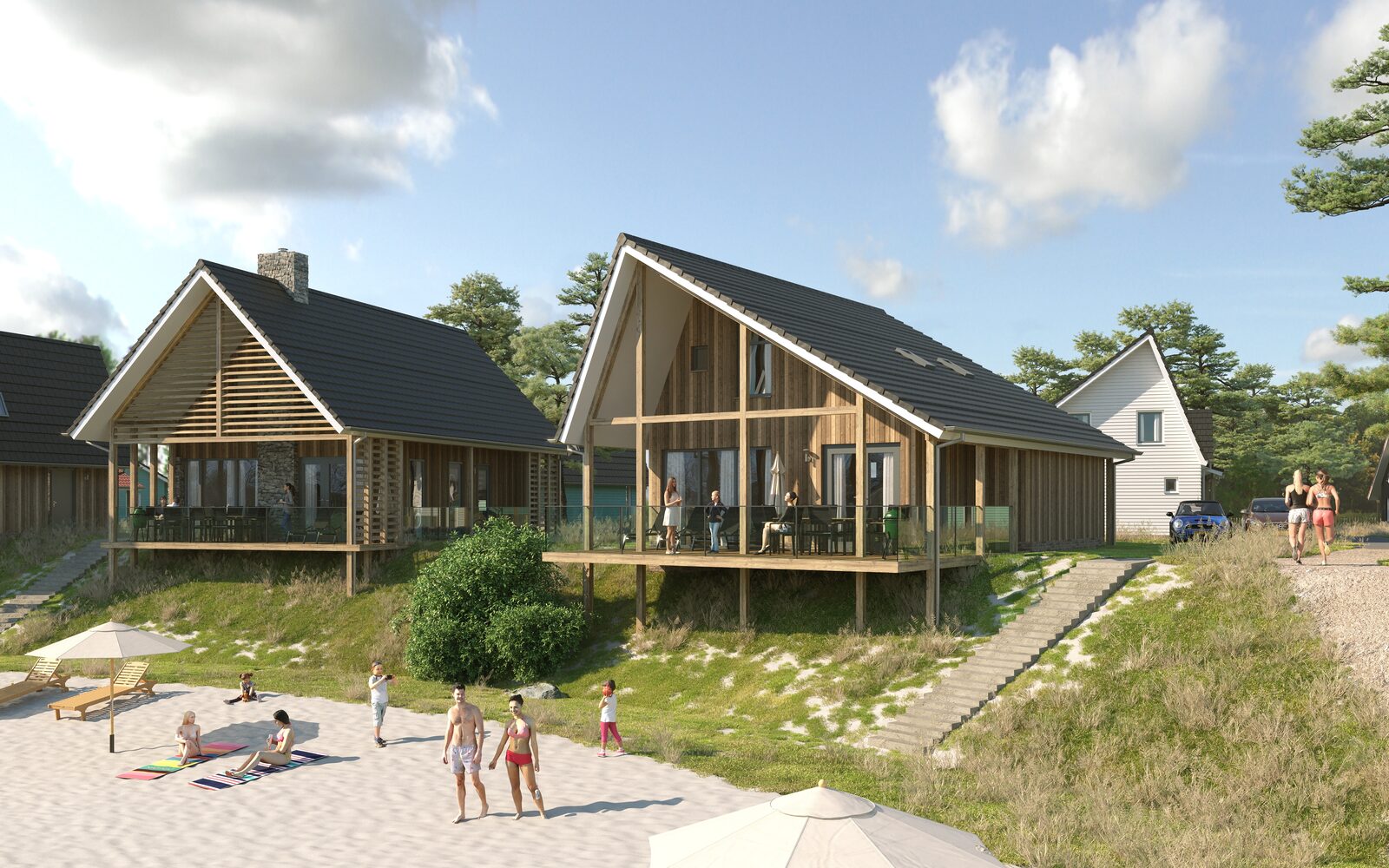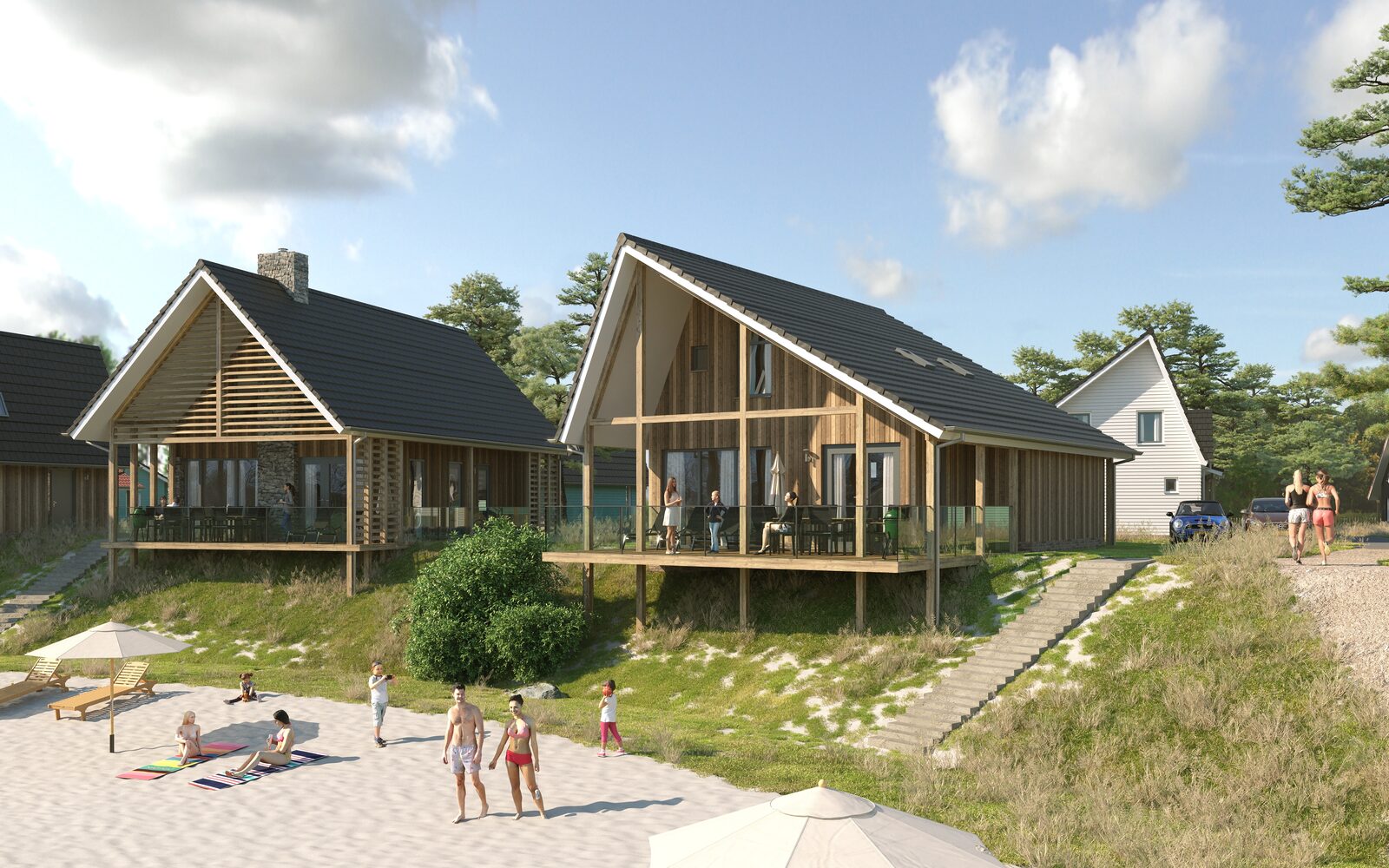 "All promises have definitely been kept"
We bought our holiday home, Vossenheuvel 109, based on the model in 2019. The construction period was a wonderful but also tense time during the flooding in 2021. Fortunately, Olav Klaassen continuously kept up to date about the construction and the situation. Now that the letting is taken care of by Landal, all of the promises that were made have certainly been kept. We have used our holiday home twice, which made us sure that Marina Resort Leukermeer is one of the best holiday parks. We are extremely proud to be the owners of such a high-class holiday accommodations.
G. van der Post
Accommodation type: Utah